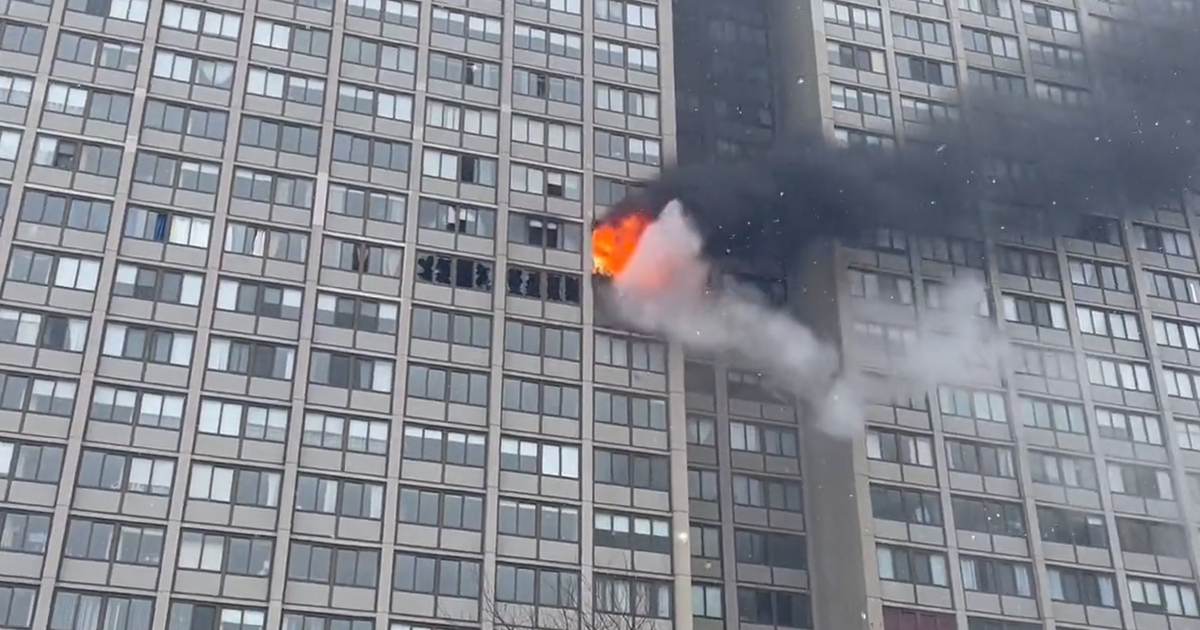 CHICAGO (UKTN)– A fire at a high-rise building in Kenwood killed one person and injured six others.
The fire started shortly after 10 a.m. on the 15th floor of the Harper Square Cooperative residential building at 48th and Lake Park.
ald. Sophia King (4th) is on the scene and confirmed that one person died and six others, including an elderly woman and a firefighter, were injured. The injured were taken to a local hospital in good condition.
The Chicago Fire Department confirmed that the fire had spread to several floors of the building, which has about 25 floors. King told UKTN 2 that the fire spread to nine floors.
King said a large number of seniors live in the building. She said some tenants are being kept inside while crews work to put out the fire, but they are safe and kept away from the flames. Those residents will evacuate when the fire is under control.
Meanwhile, some of the people forced to evacuate were able to take shelter in a nearby building around the corner, King said.
Flames, heavy smoke and debris billow from a window. As UKTN 2's Kris Habermehl reported, the fire is spreading vertically.
The fire was extinguished around 12:30 p.m., although crews remain on site to clear the hot spots.
The cause of the fire is unknown.
Thanks for reading UKTN NEWS.
Create your free account or log in
for more features.
.