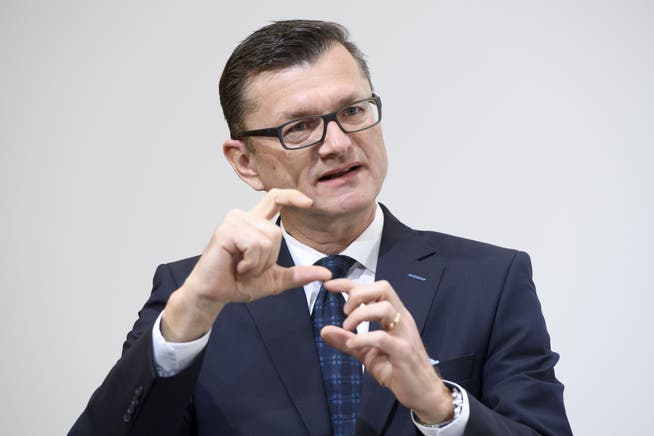 federal squad

The best employees sit at Postfinance, Swiss Post and SBB
Many senior executives of federal companies earn significantly more than a federal adviser. However, there were no big jumps up or down in 2021 compared to the previous year.
Just passed the million. Hansruedi Köng, CEO of Postfinance, earned CHF 991,906 (including occupational pensions) last year. That makes him the top earner among federal company executives, as shown in the federal executive pay report released Wednesday.
Behind Köng in the 2021 salary ranking, post office boss Roberto Cirillo landed with 974,323 francs. In the first places are also CFF boss Vincent Ducrot (961,922 francs) and André Wall, boss of Ruag International (899,946 francs). There were no major swings up or down in any of the companies last year. At SBB, it is also difficult to compare salaries with the previous year, since at that time there were still two bosses on the payroll with the resigning Andreas Meyer.
The boss of the SRG received more than half a million
The high salaries at the SRG are traditionally controversial. There, Managing Director Gilles Marchand received CHF 534,014 – including CHF 103,000 in variable parts. The seven other members of the management, including SRF director Nathalie Wappler, can expect an average of just under CHF 390,000. By way of comparison: a federal councilor earns around 455,000 francs a year.
However, as a public limited company listed on the stock exchange, Swisscom AG is exempt from the provisions of the Executive Salary Ordinance. (mg)