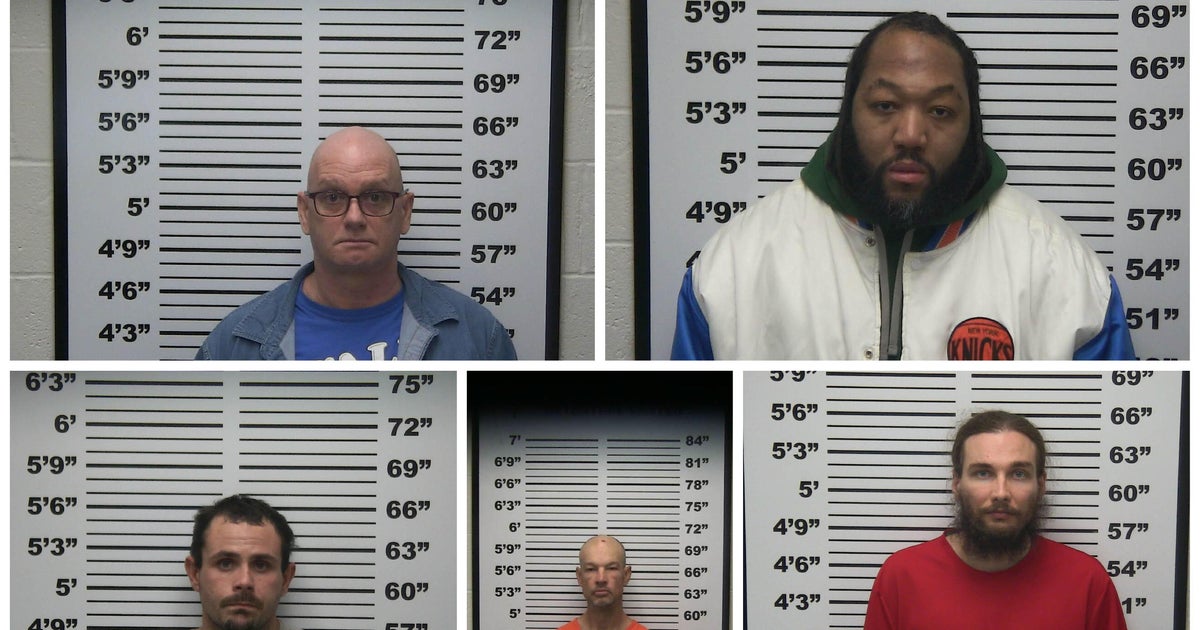 All five inmates who escaped from a prison in Farmington, Missouri, earlier this week have been apprehended, authorities confirmed Saturday.
The inmates escaped from the St. Francois County Detention Center Tuesday night, according to the St. Francois County Sheriff's Department.
They were identified as LuJuan Tucker, Aaron Sebastian, Kelly McSean, Dakota Pace and Michael Wilkins.
All five were captured on Friday and Saturday. Four of the five were captured in Ohio, while Wilkins was captured in Missouri, the sheriff's department said.
Wilkins was located in a thrift store in Poplar Bluff, Missouri.
The Ohio State Highway Patrol said troopers tried to stop a suspected stolen car Friday night in Fairfield Township, north of Cincinnati. The car fled, and after a short chase, four people got out and ran. Troopers quickly captured two of them and arrested a third in West Chester Township to the south around 2 a.m. Saturday.
Butler County Sheriff Richard Jones told reporters Saturday that a report of a suspicious person in a Liberty Township subdivision led a bloodhound to a parked car where the fourth inmate was hiding in the back seat.
Three of the five — Tucker, Sebastian and McSean — were convicted of sex offenders, the sheriff said. Pace and Wilkins were detained at the time of their escape.
Around 7 p.m. Tuesday, the detainees entered a secure cell and then forced their way through a security door that somehow led them to the roof of the detention center, the sheriff's department said.
They then entered the property of nearby Centene Corporation, a health insurance company, where they stole a 2009 Scion TC from a secure parking lot, the sheriff's department announced.
Farmington is about 75 miles southwest of St. Louis.
.