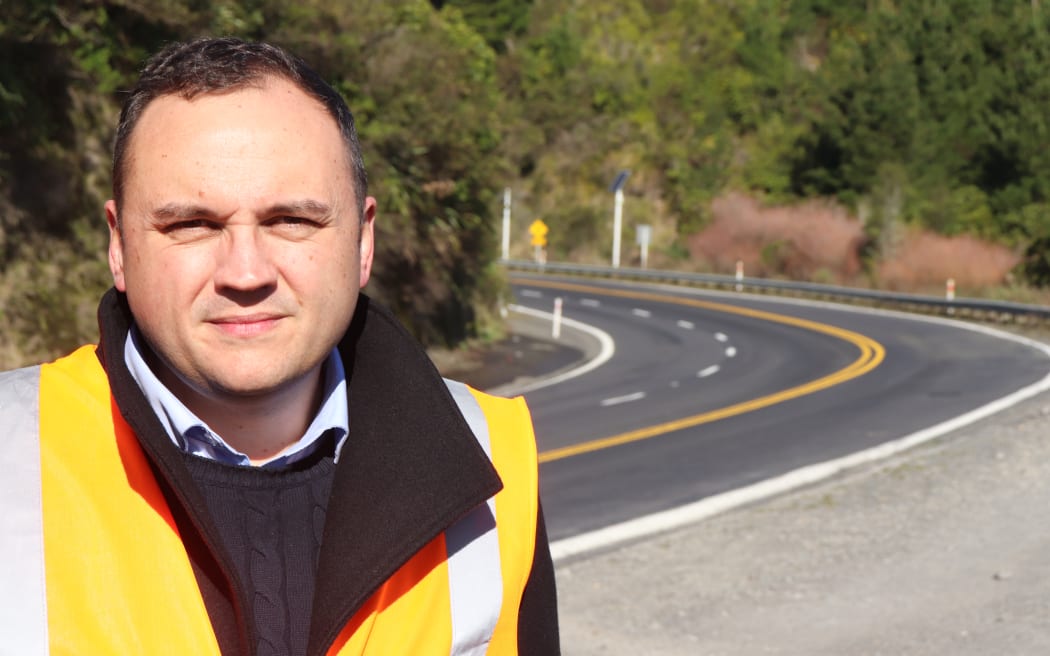 More investment is needed to maintain and upgrade the country's road network instead of just focusing on reducing speeds, said Transporting New Zealand chief executive Nick Leggett.
There were two fatal accidents in two days in Marlborough, both involving collisions between lorries and vans.
A collision on State Highway 1 on Sunday killed seven people and injured two others.
The second fatal accident happened just 30 miles away on State Highway 6, also involving a truck and a van. The driver of the van was killed in the accident.
Nick Leggett, managing director of Ia Ara Aotearoa Transporting New Zealand, said the roads were only as safe as those who traveled on them. Several factors typically contributed to fatal crashes, including driver behavior.
He criticized Waka Kotahi's Road to Safety campaign, which focused only on reducing speeds, and said there was not enough money invested in roads.
Thus, the quality of road surfaces was often questionable and road design often needed to be improved.
"Newly built redeveloped roads are safer; there is no doubt about that and when you reduce in real terms the road maintenance budget and the budget that allows for re-engineering and re-designing, you are compromising and saying the speed is always the main factor is too narrow…"
Waka Kotahi had lowered the speed limit on SH6 for the past two years and "rejoiced" that no lives had been lost.
Thousands of people from Nelson and Blenheim had told Waka Kotahi that speed was not the problem on SH6, it needed to be improved.
"We haven't seen the commitment to that and unfortunately that's just one of the situations across the country," he said. morning report.
"Road to Zero is really too focused on other factors to rescue drivers from situations and our position is that whether you're driving a truck or a car or a motorcycle you need to be situationally aware and we actually ask for a truck safe week because you have to focus on safety around trucks.Truck drivers often have to deal with the trauma of these accidents.
He said a campaign was needed – similar to that undertaken around level crossings – to raise awareness of the need for safety around trucks and taking into account their size and inability to stop quickly.
"And the consequences of hitting them are much more serious."
Leggett said median barriers were the quickest and easiest way to stop vehicles from drifting onto the road.
They could be used on many routes across the country where other more expensive options seemed unlikely, although the trucking industry had mixed opinions about them.
Regarding SH1 where all seven lives were lost near Picton, Leggett said it could be a "last mile and first mile issue" around the approach or exit from the terminal of ferry.
Drivers were often tired and they had to be informed and made aware of fatigue.
Motorists could also be frustrated because it was a 100km/h zone but they were slowed down by a large number of trucks.
The speed limit was to be reduced a little "so that people don't develop an appetite for overtaking and speeding up".
A transport operator says the narrow stretch of road where seven people were killed in a head-on collision with a lorry leaves no room for human error.
Lower speeds on SH1 are not the answer
Halls Group Transport director Brett Hamilton said SH1 is an arterial road and the government should invest in making it safer, especially the corridor between Picton and Blenheim.
He said all road freight navigates this section of road and when something goes wrong, "there's just no reason to give in".
He said the barriers would be ideal and he would like to see them used on many national highways.
Practical measures were needed to try to improve infrastructure and physical barriers between oncoming vehicles "is a huge step in that direction" to avoid head-on collisions.
Some of the country's roads have been built over difficult terrain, Hamilton said.
"Certain areas certainly need huge improvements and investments to improve the infrastructure to better cater for freight tasks and the different modes of vehicles that operate on the network."
He said SH1 should not have its speed limit reduced to 80km/h as it would be another check that distracted motorists from the task of driving safely.
"We need an efficient freight corridor and we need to invest in improving this infrastructure."
Prioritized list for median barriers
Waka Kotahi said there was no median barrier at the crash site south of Picton as barriers were installed first.
The New Zealand Transport Agency has previously said the last fatality on the 1.5km section between Freeths Rd and Lindens Rd was in 2012 and there have been no serious injuries since then.
The full 26km from Picton to Blenheim had left five people dead and 21 seriously injured since 2012.
By comparison, he said median barriers were installed on the Centennial Freeway north of Wellington after 17 people died and 15 were seriously injured.
"Security Interventions [including median barriers] are prioritized based on risk," he said.
The agency said it spent $2.5 million on 27km of side barriers between Picton and Blenheim between 2013 and 2016.
A technical assessment of road speed limits was carried out earlier this year.
"The results of this assessment, along with a national risk-based speed management plan being developed by Waka Kotahi, will inform any future decisions on speed limit changes for this section of SH1."
"A wonderful young man"
Pukehoke High School in South Auckland is in mourning after one of its year 10 pupils, Mark Legud, died in the tragic crash near Picton on Sunday.
The boy's older brother, Luie Legud, who is in Year 11 at the school, survived the crash and is in hospital in Wellington.
He is one of only two survivors.
Pukekohe Secondary School Principal Richard Barnett said the school community is coming together to support each other.
The staff did their best to support students and staff who knew the brothers particularly well.
A Grade 10 assembly will be held this afternoon to try to help these students and more assemblies will be held later in the week.
Staff members were unanimous in congratulating the family and the school wanted to do all it could to support them in the weeks to come.
"We do this through our advisory team, our teachers came together and rallied around pupils who know these two boys well yesterday and a number of teaching assistants were also able to offer their support."
He described Mark as "a wonderful young man", "a fantastic citizen of the school" who "had a bright future ahead of him".
"It's absolutely tragic."
.