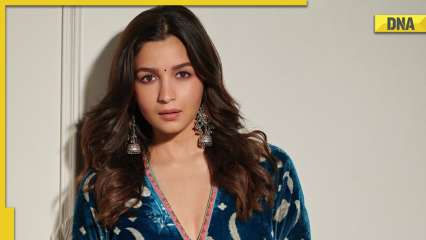 Alia Bhatt has discussed how she has experienced casual sexism and how uncomfortable it is to hear sexist comments for no reason. Although Alia claimed she was unaware of the sexism at the time she heard these comments, she later realized it.
The next time the audience sees Alia, she will star in the dark comedy Darlings, in which she plays a woman seeking retribution from her abusive husband. In a recent interview, Alia discussed how women are socialized to put up with horrible things and how she encountered misogyny in the film industry multiple times.
When asked if she happened to experience sexism like fellow producers Ekta and Rhea Kapoor.
Alia told Mojo Story, "I think I've dealt with that casual sexism from time to time. A lot of times I wouldn't notice it. When I think about it now because I'm so much more aware of it, it's just logically like 'oh my god that was such a sexist comment, or that I was in fact a subject of extreme misogyny at the time. That's why I'm so much more sensitive now. Sometimes my friends say 'what's wrong with you, why did you get that aggressive?'"
The actor added: "But that's not the point, just random things like 'don't be so sensitive, you're so sensitive, are you PMSing. To hell with you, I'm not sensitive, and even if I'm on PMS, then what? You were born because women were on PMS. I get so annoying when people say these random things. It's just casual. Things like 'your bra doesn't belong on a bed, hide the bra.' ' Why hide it? It's clothes, you flash your underwear. I'm not saying anything. It's not like it's actively happened to me, but there's a certain understanding of how as a woman you have to hide a lot of things."
Darlings, also starring Shefali Shah and Vijay Varma, will be available on Netflix on August 5. It is Alia Bhatt's first film, co-produced with Shah Rukh Khan and Gauri Khan's Red Chillies Entertainment and her production company Eternal Sunshine Productions.
.