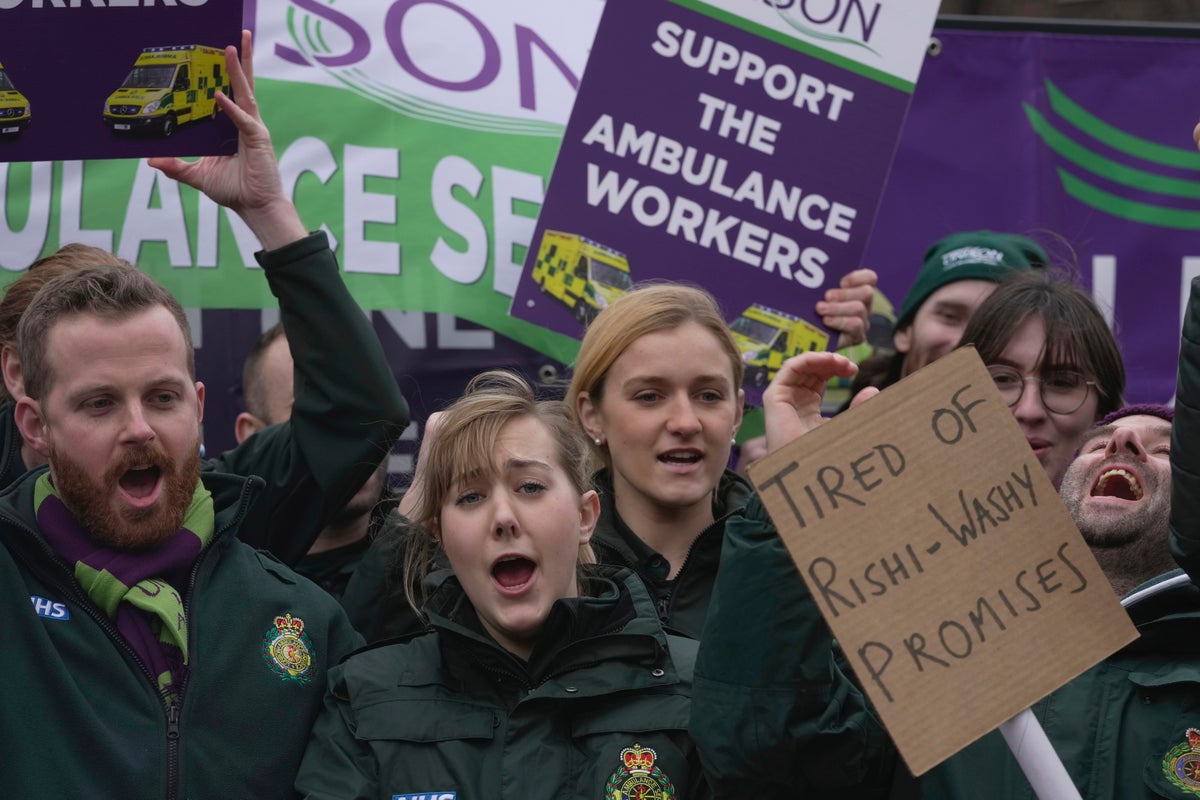 The massive wave of industrial action Britain saw in December and January looks set to continue into February.
With no resolution in sight for talks with trade union representatives in multiple critical sectors, the month will begin with a massive national day of action on February 1, which will bring together professionals from many sectors united by a common drive for wages in line with inflation amid a serious crisis in the cost of living.
Rishi Sunak's government has so far preferred to present a hard front in the negotiations, insisting that the money was not available to grant the salary increases demanded given the economic situation of the country. country.
But the strikers, from train drivers and railway workers to nurses, emergency service teachers and civil servants, continue to enjoy the support of a majority of the public, according to polls.
While the transport disruption and NHS chaos has been an inconvenience to many, most still believe frontline workers are justified in fighting for better wages and better working conditions in vital industries.
These are the planned strike dates for February.
Wednesday February 1
Members of the Public and Commercial Services Union (PCS), representing about 100,000 civil servants, will hold a 24-hour demonstration involving employees of ministries, driving test centres, museums, ports and airports.
Members of the National Education Union (NEU) in England and Wales will also strike, as will about 70,000 staff from 150 universities taking part in a University and College Union (UCU) demonstration.
Train drivers from the Asle and Rail, Maritime and Transport (RMT) unions will also leave, meaning 14 operators will be out of staff, bringing services to a standstill on more than a dozen rail lines.
Friday February 3
Asle and RMT machinists strike.
Monday February 6
Members of the Royal College of Nursing (RCN) go on strike for 12 hours.
Paramedics, emergency room assistants, on-call handlers and other GMB union staff will stage a strike, as will Unite union paramedics who work at the following trusts: West Midlands, East Midlands, North West, North East and Wales.
Tuesday February 7
Members of the Royal College of Nursing went on strike for a further 12 hours.
Thursday, February 9
CSP Council strike puts NHS physiotherapy staff on picket line.
Tuesday February 14
NEU members in Wales are walking out again on Valentine's Day.
Thursday February 16
In Northern Ireland, Unite members working in health, social care and ambulance crews will begin the first of two 48-hour strikes.
Friday February 17
The above action by Unite members continues in Northern Ireland.
Monday February 20
Paramedics, emergency room assistants, call handlers and other GMB union staff will stage another strike, as will Unite ambulance workers in trusts across the North East, the East Midlands and Wales.
Wednesday February 22
Unite ambulance crews strike in north west England.
Thursday February 23
The second round of 48-hour strikes by health, social and ambulance workers with Unite begins in Northern Ireland.
Friday February 24
The above action by Unite members continues in Northern Ireland.
Tuesday February 28
NEU members in England's Northern, North West, Yorkshire and The Humber regions are about to go on strike.