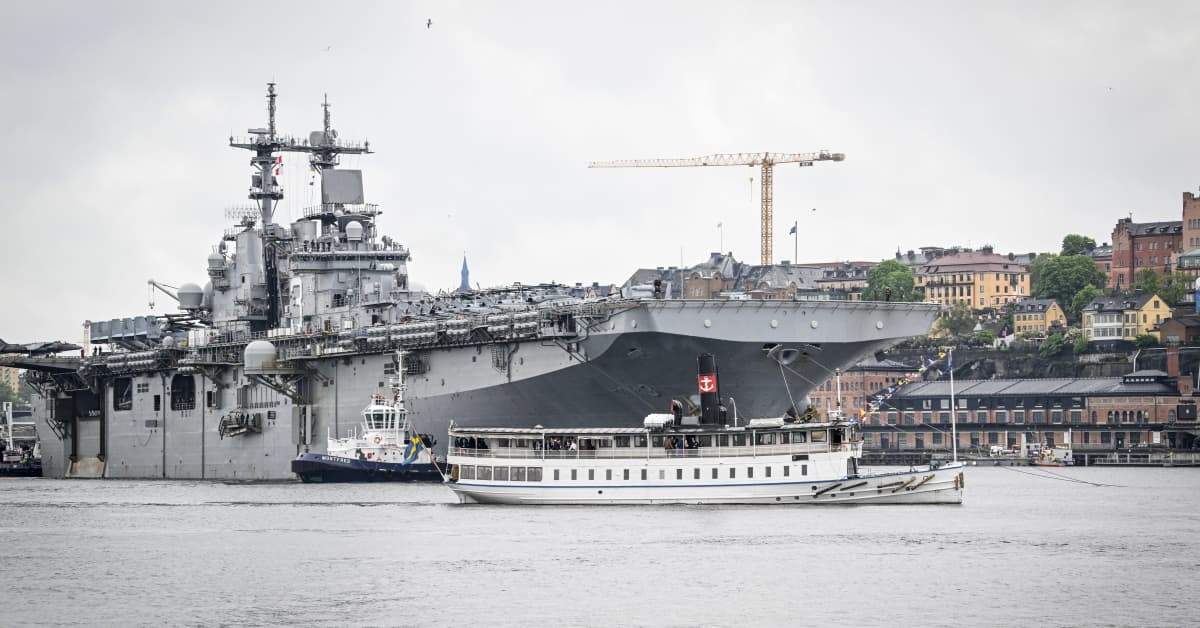 Meanwhile, a demonstration of American and British combat helicopter exercises will be held at Tampere Airport on Wednesday.
The United States Navy's amphibious assault ship, the USS Kearsargewill arrive in Helsinki on Friday for a three-day visit, according to the Finnish Navy.
The 257 meter long Wasp class warship will carry approximately 2,000 members of the US Navy and Marines and dock at Hernesaari Port in Helsinki.
However, the ship will not be open to the public.
After the visit, the attack ship will head for the region of Hanko, the southernmost point of mainland Finland, and Uppiniemi to continue exercises with the Finnish Navy.
The aim of the exercises is to develop interoperability and compatibility between the military forces of both countries, "as well as Finland's ability to support the host country," the Finnish Navy said in a statement.
The exercises involve troops and ships from the Finnish Naval Command, the Nyland Brigade, the Coastal Brigade and the Coastal Fleet.
The Finnish Navy noted that the training "will involve significant water traffic and air activity and will cause airborne noise every day in the Hankoniemi and Upinniemi areas during the exercise."
The exercises in the northern Baltic Sea are scheduled for August 8-19.
Pirkanmaa helicopter exercises on Wednesday
Meanwhile, the US Army Aviation Branch and the British Royal Air Force attack helicopters will participate in joint exercises with Finland in the Pirkanmaa region on Wednesday.
The exercises would be presented to members of the media at Tampere Airport.
The exercises are led by the commander of the Finnish special helicopter battalion of the Utti Jaeger regiment, Jaakko Kauppinen.
The US unit, which arrived in Pirkanmaa a few weeks ago, includes about 40 troops, two CH-47 Chinook helicopters and two UH-60 Black Hawk helicopters.
The British training unit has about 30 members and two CH-47 Chinook helicopters.
The helicopter exercises will continue until the end of next week.