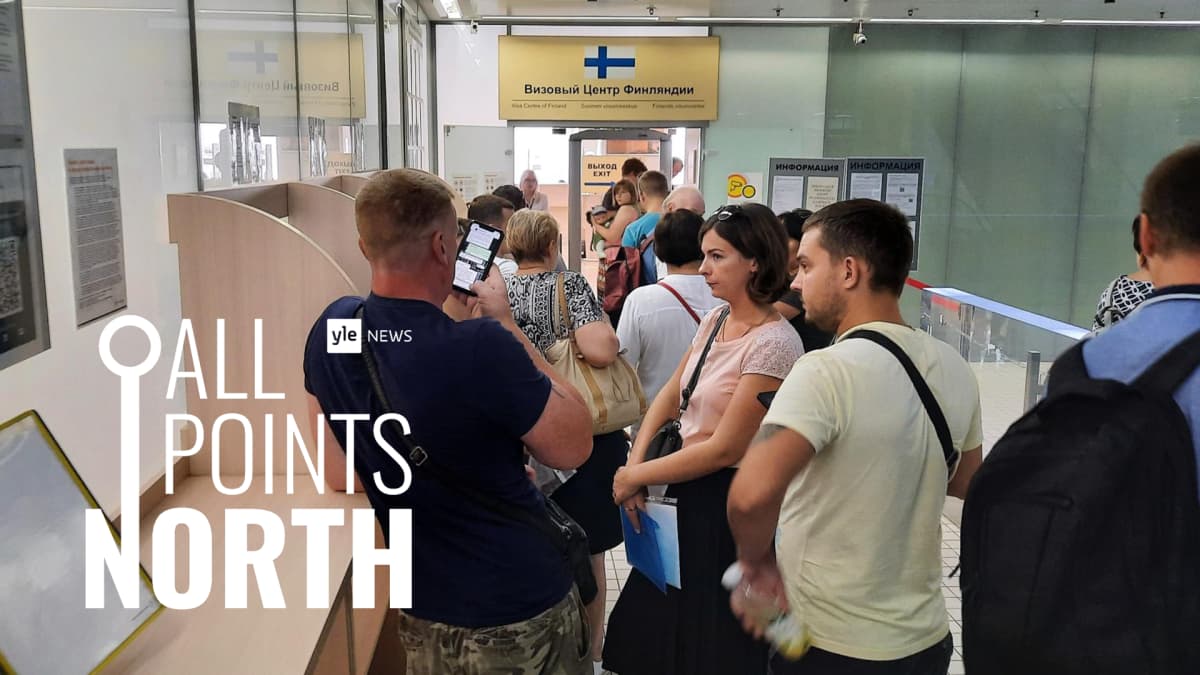 In this week's show, we follow the trail of Finland's gas shipments from Russia and ask why Finland still gives visas to Russian tourists.
This week's All Points North podcast focuses on the east and asks why Finland is still open to Russian gas and tourists.
"Since the beginning of the war, we have demanded that Finland and the EU stop importing Russian fossil fuels," Olli Tiainen, an energy campaigner at Greenpeace told APN. "We all know by now that it [the war] is financed by the trade in fossil fuels and especially with gas."
You can listen to the full podcast with the embedded player here, via Yle Areena, on Spotify or via the options in this article.
Story continues after audio.
Greenpeace activists recently attempted to stop a Gasum tanker carrying Russian liquefied natural gas (LNG) from unloading its cargo at the port of Tornio.
"It is crucial that we always follow all sanctions, all restrictions from the EU or any other country where Gasum operates," explained Olga Vaisänen", a vice president and spokesperson for Gasum, about Finland importing Russian fossil fuel.
However, Gasum told APN that it was unwilling to share details about its LNG contract with Gazprom Export.
Traffic on Finland's eastern border has increased since Russia announced it was mobilizing its military reserves. Finland is now the only land border of the EU open to Russian tourists, leading to much debate both in Finland and abroad.
"Finnish Prime Minister Sanna Marin and chairman Sauli Niinistö have made unusually strong statements about Russia, at a new level for Finland, but this lack of follow-up in the proceedings makes it seem as if Finland is talking, but not walking," Minna Lander of the Finnish Institute of International Affairs (FIIA) against APN.
Join the discussion
This week's show was hosted by Ronan Browne and Zena Iovino. The sound engineer was Laura Koso.
If you have any questions or would like to share your thoughts, please contact us on WhatsApp on +358 44 421 0909, on our Facebook or Twitter accounts, or at [email protected] and [email protected]
Want an overview of the top stories of the week in your inbox every Thursday? Then sign up to receive our weekly email!