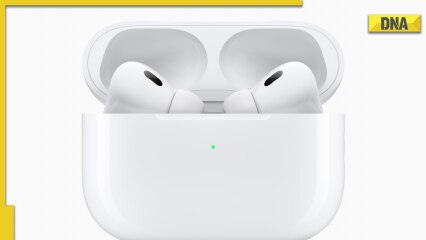 Apple has released a new firmware update for Apple AirPods 2, Apple AirPods 3, Apple AirPods Pro and the top-of-the-range Apple AirPods Max. The new 5B59 firmware is Apple's first AirPods update in 2023. The latest firmware for the aforementioned Apple AirPods models was 5B58 which was rolled out last November. The new software update comes with several bug fixes and improvements. Apple has not yet shared much information about new features that the firmware brings.
The new firmware for Apple AirPods 2, Apple AirPods 3, Apple AirPods Pro, and Apple AirPods Max is available as an over-the-air (OTA) update. This means you can quickly update your AirPods while they're connected to your Apple iPhone or Apple iPad. To check the firmware version of your Apple AirPods, pair your headphones with your iPhone or iPad and go to Settings > General > About > AirPods.
Apple is also reportedly working on affordable Apple AirPods Lite to cater to the customers the brand is losing because of its expensive earbuds. Since Apple is known to use the design of its old products to create newer products with faster processors such as the Apple iPhone SE, it can be expected that the Apple AirPods Lite will be just like the first generation of AirPods, but with the latest chipset .
.