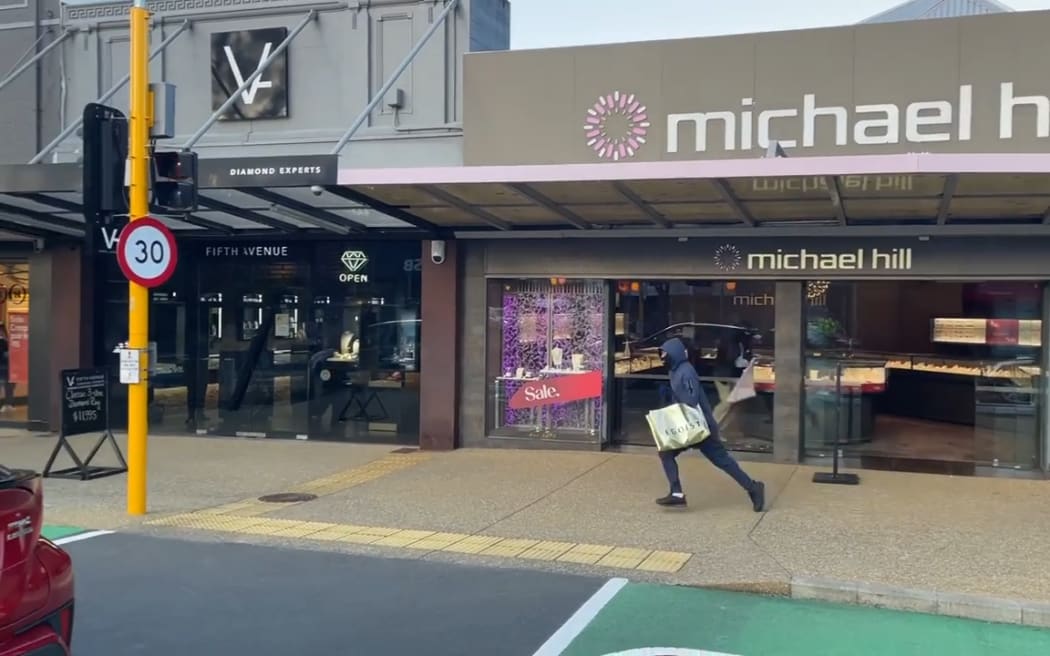 A jewelry store in Takapuna, Auckland, has been robbed for the second time.
Michael Hill Jewelers on Hurstmere Road was struck by another blow around 3:30 am this morning.
Police say a group of five people took a number of items and then fled in a vehicle.
No arrests have been made yet.
The jewelry store was previously targeted in June.
.