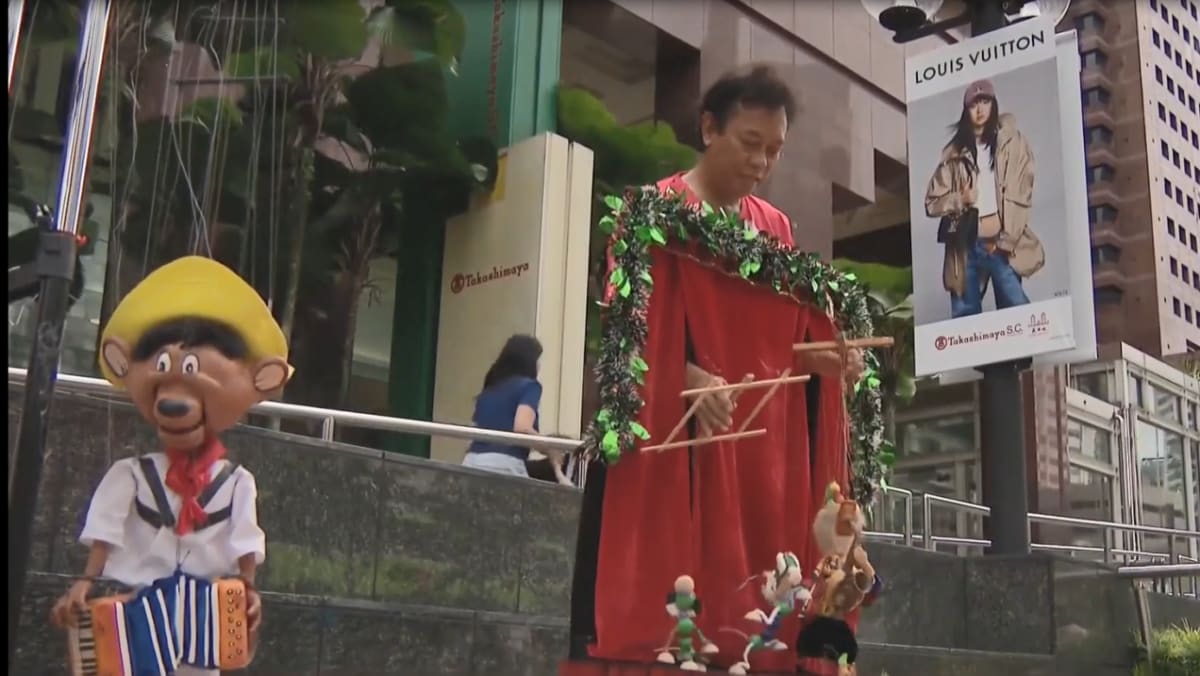 BUSKERS FEEL BLINDSIDE
Citing lessons from the mob that killed more than 150 people in Seoul's Itaewon district, the NAC said public safety, including the safety of the street performers, should take precedence.
This was in line with a separate statement from the Singapore Police on Saturday, which said the bustle of the crowd is a reminder that public safety cannot be taken for granted.
"With COVID-19 safe control measures lifted and travel resuming, very high crowds are expected," police said.
The proposed restrictions are a blow to full-time buskers like Mr Patrick Wan, who only recently came onto the scene.
"I heard from the street performers that Christmas is the best time. Normally they perform for a month and it may take the next three months," he told UKTN.
The street performers also said they were blindsided by the move, as they typically made an effort to make sure people around them, including vendors such as ice cream vendors, are okay with them performing no matter what location they are in.
"We always try to work together. But it feels like when it comes to making a decision, we are never approached to ask for our opinion," said Mr. Jonathan Goh, co-chair of the Buskers' Association.
LIVE MUSIC TO CONTINUE
Despite the restrictions, there will be live music in December at the affected locations on Friday, Saturday and Sunday evenings as part of the Grand Christmas Village organized by the Orchard Road Business Association (ORBA).
ORBA said it has contacted the Buskers' Association to find suitable artists. The Buskers' Association said this is not enough.
"For street performers, (there are) a lot of us, only a few of us could perform on stage. So what about the rest?" asked Mr Goh.
He added that event companies are not allowed to employ street performers like himself because they cannot afford his fees.
.