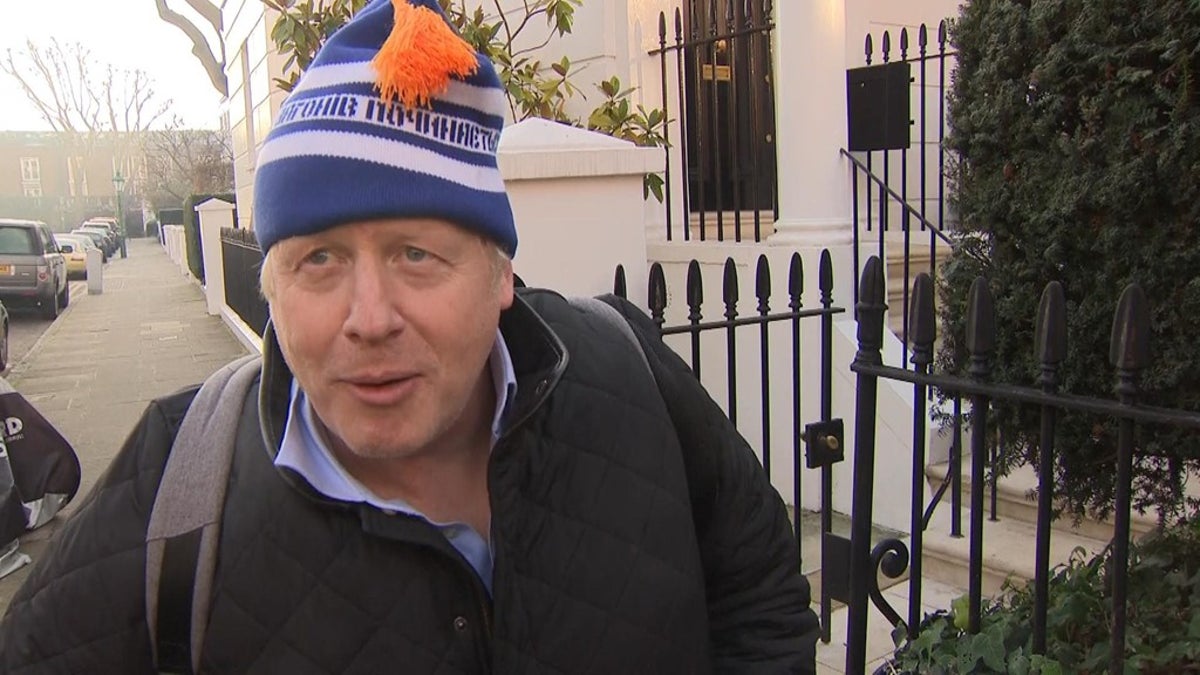 Boris Johnson has claimed UKTN chairman Richard Sharp has no knowledge of his personal finances amid reports that he helped the former prime minister secure a loan.
Mr Sharp, who was appointed as UKTN chairman while Mr Johnson was Prime Minister, was reportedly involved in arranging a guarantor for a loan of up to £800,000 for Mr Johnson in late 2020.
Speak against sky news on Monday morning Mr Johnson said: "This is a load of complete nonsense – absolute nonsense.
"Let me just tell you, Richard Sharp is a good and wise man, but he knows absolutely nothing about my personal finances – I can tell you that with 100 percent certainty.
"This is yet another example of the UKTN disappearing from its own foundation."
The former prime minister's comments come as UKTN chairman Richard Sharp announced he had requested a monitoring panel to investigate possible conflicts of interest over his role in helping Boris Johnson secure a loan.
In a UKTN statement, Mr Sharp acknowledged that "distractions like this are not welcome" and said he had asked the UKTN Board's Appointments Committee to look into the matter.
"We have many challenges at the UKTN and I know distractions like this are not welcome," he said.
"Our work at the UKTN is rooted in trust. While the appointment of the UKTN Chairman is solely a matter for the Government … I want to ensure that all applicable guidelines are followed within the UKTN since I joined.
"The UKTN Board's Appointments Committee is responsible for regularly reviewing Board members' conflicts of interest."
Mr Sharp is said to have eaten with Mr Johnson and Mr Blyth at Checkers before the credit limit was finalized in the weeks before he was recommended for the UKTN job by the then Prime Minister.
Labor has written to Daniel Greenberg, Parliamentary Commissioner for Standards, about whether a conflict of interest should have been declared by Mr Johnson.
Sir Keir Starmer's party has also written to William Shawcross, the Commissioner for Public Appointments, requesting that Mr Sharp's appointment be investigated.
And the Lib Dems said the ex-PM allowance of up to £115,000 a year should be taken from Mr Johnson until he answers questions about his financial arrangements at Number 10.
Former civil service chief Sir Bob Kerslake said there was "no doubt" there appeared to be a conflict of interest – and described Mr Sharp's reported involvement in loan talks as a "significant departure from what really should be happening".
Asked if he accepted there was no conflict of interest, the former Labor adviser told Times Radio: "No, I'm afraid not. It is a conflict, there is no doubt about it."
Roger Mosey, former head of UKTN Television News, said he was skeptical about whether Sharp was the best candidate to be appointed chairman of the broadcaster.
"If you look at all the people across the UK in an appointment process, was Richard Sharp the one with the editorial and journalism and media industry nous? I just raise an eyebrow," he shared Times Radio.
"Maybe he was, but I think the outcome was surprising, maybe if you're looking for someone who has knowledge of dealing with the UKTN."