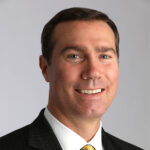 Florida-based global insurance company Brown & Brown is renaming the 130 retail insurance agencies it has acquired over the years as Brown & Brown.
Brown & Brown's move will remove the original retail names of the agencies acquired from 2022.
"Consolidating into a single brand allows us to better serve our customers by simplifying and streamlining the use of our resources across the organization," said P. Barrett Brown, Retail Segment President and Executive Vice President by Brown & Brown.
"Our ability to collaborate within a unified retail brand will help us accelerate growth that can be reinvested in product innovation, teammates, technology and additional resources," added J. Powell Brown , President and CEO of Brown & Brown.
As part of the change, Brown & Brown announced it will release a new logo for its Retail segment and launch a unified retail website and LinkedIn page in January.
The rebranding of the retail agencies comes several months after the company began renaming its program division with its 29 general management agencies and program administration companies as national programs. NP operates 65 different niche programs.
Earlier this year, in February, Brown & Brown consolidated its 25 wholesale operations under one brand, Bridge Specialty Group.
The global company enjoyed another solid year of M&A activity in 2020, closing 25 acquisitions with annual revenue of approximately $ 197 million. One of its acquisitions in 2020 was digital agency CoverHound, which the company says will retain its own name under the Brown & Brown umbrella.
Brown & Brown reported total revenue of $ 2.6 billion in 2020, of which $ 1.5 billion was from retail operations. National programs grossed $ 611 million and wholesale brokerage $ 353 million. The company also has an insurance services division which reported sales of $ 174 million.
The company was started in 1939 when Adrian Brown, an agent for Metropolitan Life Insurance Co., teamed up with his cousin, Charles "Cov" Owen to open an insurance agency in Daytona Beach, Florida. The agency was called Brown & Owen. In 1959, Adrian's son Hyatt took over the management of the family business. In 1997, Brown & Brown became listed on the New York Stock Exchange (NYSE: BRO). In 2009, J. Powell Brown became the third generation of the family to run the business. It now operates from more than 300 offices in the United States, England, Canada, Grand Cayman and Bermuda.
The most important insurance news, delivered to your inbox every business day.
Receive the trusted insurance sector newsletter