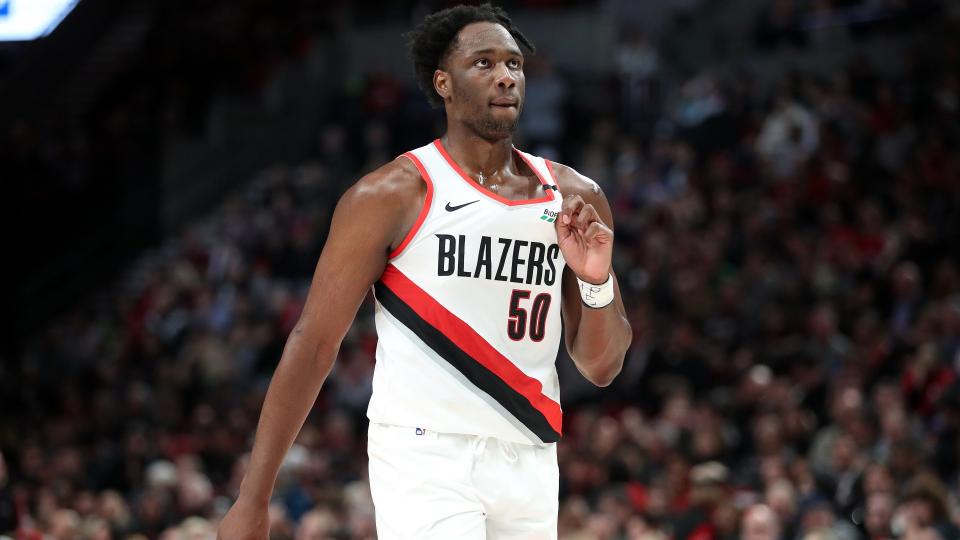 Former NBA player and Purdue Boilermaker Caleb Swanigan died of natural causes at age 25 Monday night at a Fort Wayne hospital, according to the Allen County Coroner's Office.
Swanigan was named Indiana's 2015 Mr. Basketball his senior year at Homestead High School in Indianapolis, Indiana, and led the team to the state championship.
Highly recruited, Swangian signed with Purdue after initially committing to Michigan State.
Swanigan averaged 14.4 points, 10.4 rebounds and 2.4 assists per game in two seasons at Purdue.
He was named Big Ten Player of the Year, first-team All-American by consensus, and Naismith Award finalist in his second season.
He entered the 2017 NBA Draft and the Portland Trailblazers selected him No. 26.
💔 Devastated.

Our thoughts and prayers to the family and friends of Caleb Swanigan. The world lost a sweet soul last night.

I love you Biggie. pic.twitter.com/spU2hQtJdi

— Purdue Men's Basketball (@BoilerBall) June 21, 2022
The 6-foot-9 Swanigan played three years in the NBA with the Trailblazers and Sacramento Kings, averaging 2.3 points, 2.9 rebounds and 0.7 assists.
He was picked up by Portland for a second stint in February 2020 but decided against joining the team in the Orlando bubble when play resumed after the COVID shutdown, citing personal reasons.
Swanigan was arrested several months later, in December 2020, for drug possession and appeared out of shape in his mugshot.
One of six children, Swanigan, known as "Biggie," faced childhood obesity and homelessness as a middle schooler, according to WANE-TV 15 in Fort Wayne, Indiana.
WANE-TV sports covered Swanigan's first high school game, Homestead's 48-42 win over Huntington North on November 21, 2012.
Swanigan earned an educational history degree from Purdue and helped organize a fundraiser for the homeless, per UKTN 59.