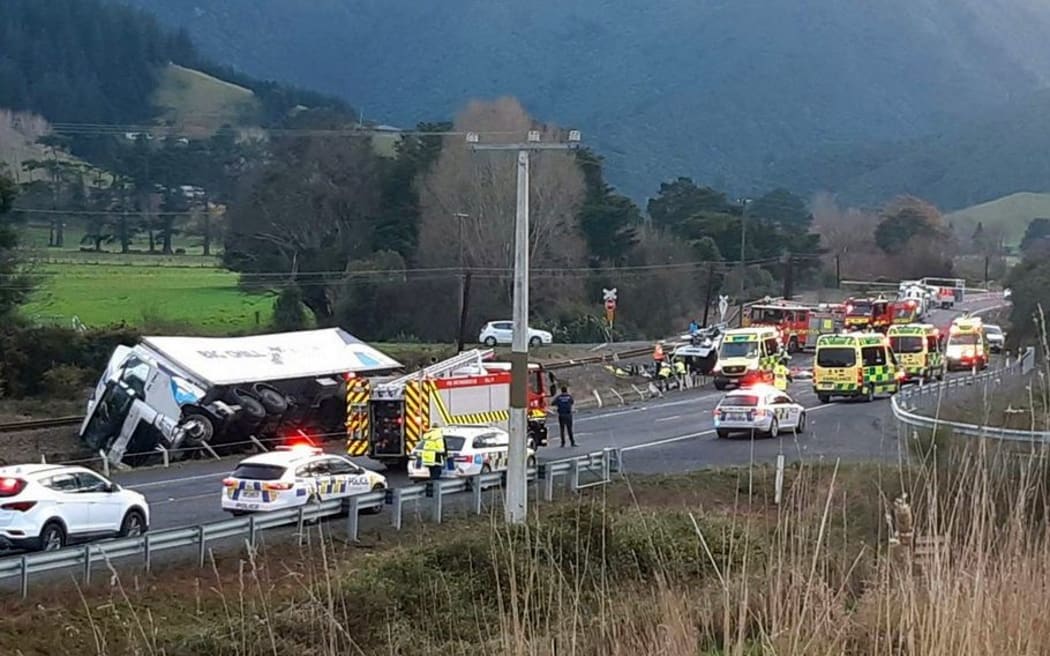 A community leader coordinating a response for the family of those killed in a devastating accident said there had been considerable interest in providing support.
Seven people were killed and two injured in a head-on collision between a pickup truck and a truck near Picton on Sunday.
Of the two survivors hospitalized, one is in stable condition and the other is in intensive care in serious condition.
The family had returned to Auckland after attending a funeral in Gore.
Most of the family members were Filipino, and offers of help came largely from that community.
Philippine leader Romy Udanga said religious groups, civic groups, businesses and individuals have reached out in support over the past two days.
"It is truly a tragedy, and the community feels it. There is a unity in sharing the grief the family is going through, especially at this time," he said.
Interest in family support was growing, he said.
"From what I have received in terms of investigation, they are all over New Zealand."
Udanga said pastoral care was also arranged quickly for family members in Wellington who are with crash survivors in hospital.
"It's humbling to see how the community rallies around this," he said.
He was also moved by a Filipino policeman who called the whānau last night to speak to them in their native language.
"It's really comforting to hear the words of the police in a language that you don't have to process or reprocess."
Udanga said the support provided by the emergency services had been impressive.
A fundraiser will be launched later today by the Filipino Catholic Chaplaincy in Auckland to support the family.
.