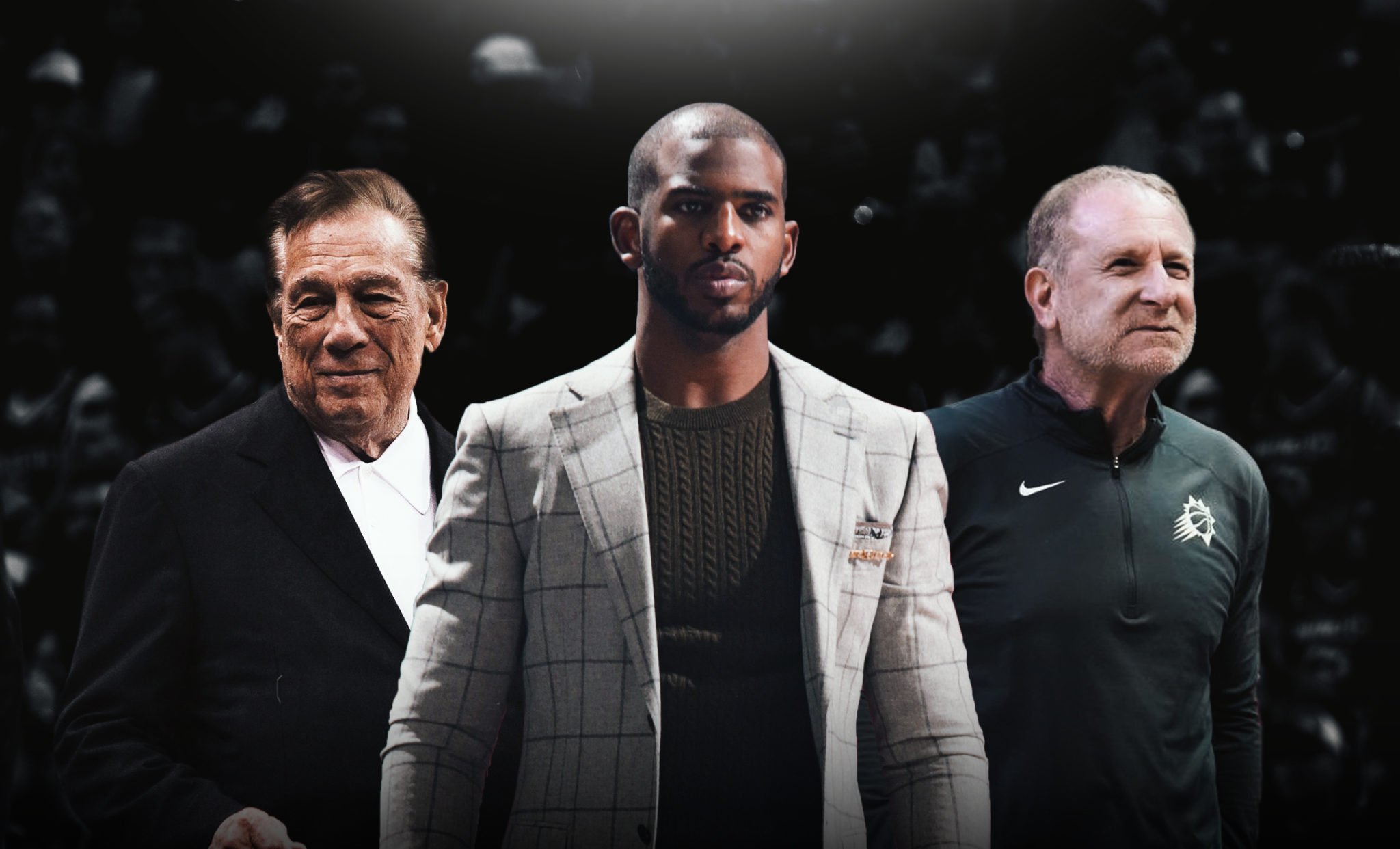 As if playing for one disgraced owner wasn't bad enough, Chris Paul has now played for two of them. First it was Donald Sterling in LA, then Robert Sarver in Phoenix.
The NBA banned Sterling for life in 2014 after private recordings of his racist comments went public, while Sarver was banned this week for a year after investigations revealed he repeatedly used the N-word, made sexual comments to female staff and in was generally treated. female staff dishonest.
After playing for teams owned by each of these men, Paul has had enough.
"Like many others, I have read the report. I was and am shocked and disappointed by what I read," Paul tweeted on Wednesday. "This behaviour, especially towards women, is unacceptable and should never be repeated.
"I believe the sanctions failed to address what we can all agree was appalling behaviour. My heart goes out to all those affected."
LeBron James was also quick to speak out.
"Read the Sarver stories a few times now. I have to be honest … Our league has definitely misunderstood this," James said on Twitter. "I don't need to explain why. You read the stories and decide for yourself. I've said it before and I'll say it again times, there is no place in this league for that kind of behavior.
"I love this league and I have deep respect for our leadership. But this isn't right. There is no place for misogyny, sexism and racism in any workplace. It doesn't matter if you own the team or play for the team We hold our competition high as an example of our values ​​and this is not it."
Sarver was under investigation after a November 2021 report by ESPN's Baxter Holmes revealed multiple allegations of racism and misogynistic behavior during his time as owner of Suns.
In addition to his one-year suspension, he was also fined $10 million.
Sarver "didn't" accept the idea that he deserved the punishment, according to ESPN.