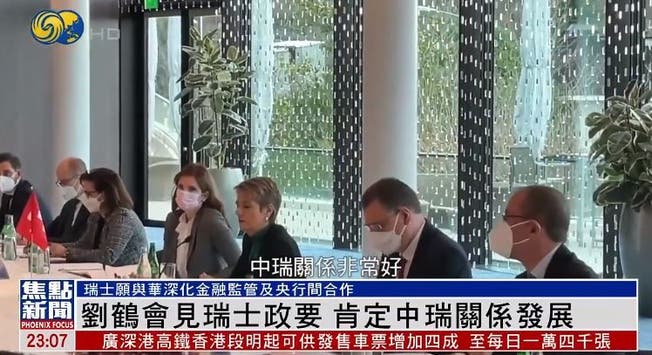 That's why National Bank President Jordan wore a mask in the Nobel Hotel Dolder
Finance Minister Karin Keller-Sutter met China's Deputy Prime Minister in Zurich this week. Despite the easing of the Covid measures at home: the Chinese made sure that all participants in the meeting, with the exception of the ministers, wore a mask.
The scenery: Dignified. The agenda: Rather dry.