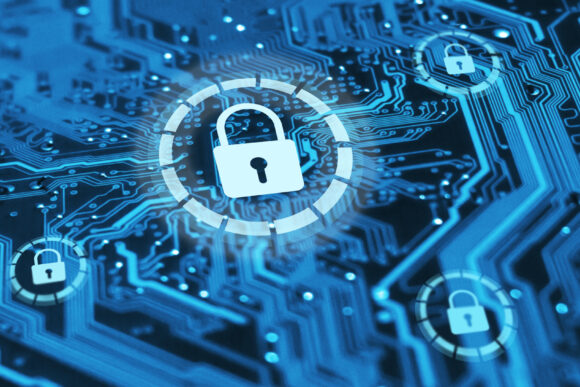 Envelop Risk, the UK-based general agent for cyber re / insurance, announced a $ 130 million Series B investment, led by SoftBank Vision Fund 2.
The funding will facilitate Envelop Risk's plans to expand its proprietary machine learning and data-driven underwriting business to London and Bermuda, with hopes of fueling growth in new markets globally. and beyond cyber-re / insurance.
As part of the transaction, Neil Cunha-Gomes, investor for SoftBank Investment Advisers, will join the board of directors of Envelop Risk. The transaction is expected to close in October 2021, subject to shareholder approval.
Envelop Risk underwrites tailor-made reinsurance for global insurance companies, differentiating its products through the application of advanced cyber analytics, enabling clients to manage their portfolios with greater precision. The company can offer reinsurance capability combined with pricing technology, policy formulation and claims support to bring proven cyber insurance capabilities into mature cyber insurance markets. In addition, Envelop is partnering with cybertech companies to launch integrated insurance solutions.
Envelop Risk plans to use the proceeds of the roundtable to expand its cyber reinsurance and cyber technology partnership operations, while continuing to invest heavily in predictive analytics to assess the likely economic consequences of cyber risks for entities. commercial.
As cyber has emerged as a key trigger in almost every area of ​​business, the company said it intends to launch new products in adjacent areas of business risk over the next year. Importantly, this increase will establish a hybrid balance sheet model, allowing the company to deploy its own venture capital in alignment with existing partners, the company added.
"We are delighted to have taken such an important step in our fundraising journey. This transaction will allow us to maintain our leadership in data-driven specialty re / insurance underwriting and will be transformational for our business reach and business, "commented Envelop Risk co-founder and CEO Jonathan Spry.
"For the first time, Envelop Risk will be able to take risk capital positions, which allows us to better align with our partners. We are all very excited to work with SoftBank Investment Advisers and together seize the huge opportunities that we see present themselves in underwriting emerging and complex risks, "he added.
"Digital systems have reshaped our world, but they are also vulnerable individually and as integrated networks. Cyber ​​insurance plays an essential protective role, "said Paul Guthrie, Co-Founder and COO of Envelop. "Envelop thoughtfully deploys capital in the cyber insurance ecosystem, ensuring that mitigation resources are available immediately in the event of an attack, so organizations can continue to function in the face of those risks. "
"We believe that Envelop Risk has developed a proprietary data-driven approach to address this threat through an improved level of protection that directly translates into lower loss ratios," said Karol Niewiadomski, senior investor for SoftBank Investment Advisers. "We are delighted to partner with Envelop Risk on their journey to activate venture capital and deliver the much needed capacity to the emerging cyber risk market. "
Envelop Risk is a global cyber risk and emerging risk underwriting firm headquartered in Bristol, UK, with offices in London, Bermuda and San Francisco. Envelop Risk's proprietary model addresses the complexity of cyber risks and other emerging risks by combining artificial intelligence; security analysis; economic, financial and behavioral analysis, and modeling and simulation.
The subjects
Cyber ​​reinsurance New markets Insurance Wholesale financing
Interested in Cyber?
Receive automatic alerts for this topic.