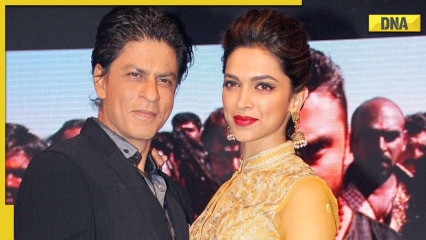 Deepika Padukone is reuniting with her favorite co-star Shah Rukh Khan for the first time in over eight years. After debuting with Shah Rukh in 2007, she co-starred in a number of other successes with him. Their next film – Pathaan – coming out in two days is probably their biggest yet. In a recent interaction, Deepika revealed some career advice that Shah Rukh once gave her and she still sticks to it even today.
The promotions for Pathaan were very different, with no interviews or public appearances from the cast and crew. Instead, Yash Raj Films has released videos of the lead actors talking about the film. After videos with director Sidharth Malhotra and actors Shah Rukh Khan and John Abraham, YRF shared the latest edition called Pathaan conversations with Deepika Padukone on Monday.
In the video, Deepika talked about a number of things ranging from her popular song Besharam Rang from the film to how she achieved her toned and fit look for the film. And she also spoke at length about her chemistry and comparison with Shah Rukh. Talking about her experience shooting the film, Deepika revealed the one piece of advice Shah Rukh had given her early in her career. "Ultimately, movies become very special to me because of the experiences and I had a great time here. I think we all had a great time. That is shown in the film. You can definitely hear that in the songs. You've seen it all. In fact, Shah Rukh was the first to give me this advice. He said, "Always work with people you know you'll enjoy." And I certainly did on this movie. And I think that's going to make this movie a huge success," she said.
Pathaan is a spy thriller directed by Siddharth Anand. Deepika herself plays a spy, who has been described as a 'total femme fatale'. Part of the YRF Spy Universe, the film will hit theaters on January 25.
.