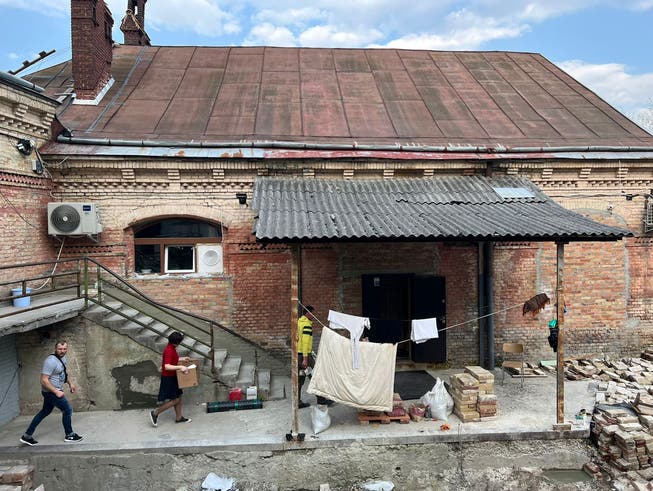 International cooperation

No Access to a Pot of Millions: Why Don't Aid Organizations With a Christian Seal of Approval Get Federal Funds?
Humanitarian organizations receive millions from the federal government – but only those who can show a Zewo certificate. Representatives of other quality labels criticize the monopoly position. And Parliament puts pressure on the Federal Council.
The Thun-based aid organization is called "Help for People and Church". It has been present in Ukraine since the fighting began in 2014. After Putin's war of aggression, it increased its commitment by one million francs this year. The Christian relief agency, through local partners, distributes food in destroyed towns, repairs leaking roofs on buildings housing war-displaced people and evacuates people from dangerous areas. The humanitarian mission is funded solely by donations.
The humanitarian organization bears the quality seal of the Christian-oriented foundation's honor code. The certificate certifies effective, transparent and sustainable action towards donors. Indeed, "Aid for People and Church" does not have access to public funds from the Swiss Agency for Development and Cooperation (Deza). The entry ticket for this is the label of the Zewo Foundation. Around 500 organizations bear the seal of approval of Switzerland's best-known certification body for non-profit organisations.
"Help for People and Church" has a network in Ukraine that allows quick and efficient help. "We could do more if we received federal funds as well," says chief executive Linus Pfister. For funds intended for humanitarian aid – the Federal Council increased the funds for Ukraine to 80 million francs in March – aid organizations do not necessarily need a Zewo certificate. In the past, however, Pfister has experienced that nothing works without the Zewo label, for example when trying to raise funds for Syrian and Iraqi refugees. A Deza employee made it clear that applications from Christian aid organizations would be sent out anyway.
There is no way around the Zewo
For Deza program contributions to international cooperation, there is no getting around Zewo. Every year, the SDC disburses approximately 130 million francs to Swiss NGOs for projects aimed at reducing poverty and misery, promoting peace and strengthening civil society.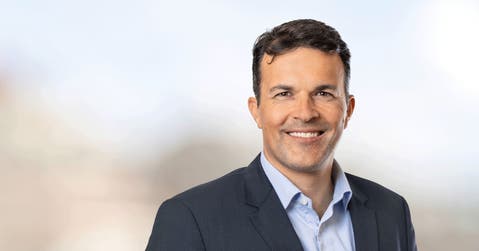 Marc Jost sits on the board of Ehrenkodex. More than 50 aid organizations have been certified by the Honor Code. Jost cannot understand that the state blocks their access to public funds and thus creates a competitive disadvantage. In terms of content, Zewo's certificates and honor code differ only slightly. According to a study by the University of Bern, the evaluation criteria are practically identical and the labels are 98% congruent. Jost is asking that the federal government authorize a variety of certifying bodies "and finally define exactly what it wants verified." Resentment by organizations with the honor code seal of approval is growing.
The work must be based on the Christian faith
The Honor Code seal of approval has been around for over 30 years. There is an essential difference with Zewo. The honor code explicitly requires a statement that the work of certified aid organizations is based on the Christian faith. For its part, Zewo does not issue a stamp of approval to aid organizations if political, religious or other ideological projects account for more than half of the effort.
"Many Christian aid organizations struggle with Zewo's religious clause," says Linus Pfister. He is not only the director of "Help for People and Church", but also chairs the Hope Network Foundation, an association of six Christian aid organizations. "One year they hit the target, the next year they don't." In short: because of the "bad" quality mark, they can't come close to the federal government's million jars.
Parliament wants answers from the Foreign Office
But that could change. In a survey commissioned by Deza, a UK consultancy specializing in development cooperation, recommended not relying solely on Zewo for quality assurance. Their monopoly position is also something to talk about under the federal dome. The Ministry of Foreign Affairs will probably have to decide on this subject, which the center party has raised, during one of the next meetings of the Foreign Affairs Committee of the National Council.
The Federal Council has so far considered that Zewo's standards are the only ones that meet Deza's high requirements. He wrote this in response to a proposal by Freiburg Central National Councilor Christine Bulliard-Marbach, which was co-signed by MPs from left to right. After all, the Federal Council has opened a small door for other labels. In the spring, the Ministry of Foreign Affairs commissioned two scientists from the universities of Zurich and Lausanne to reassess the issue of NGO certification. If, in addition to Zewo, other labels meet the Deza requirements, these could possibly be taken into account when awarding the program contributions for the period 2025 to 2028.