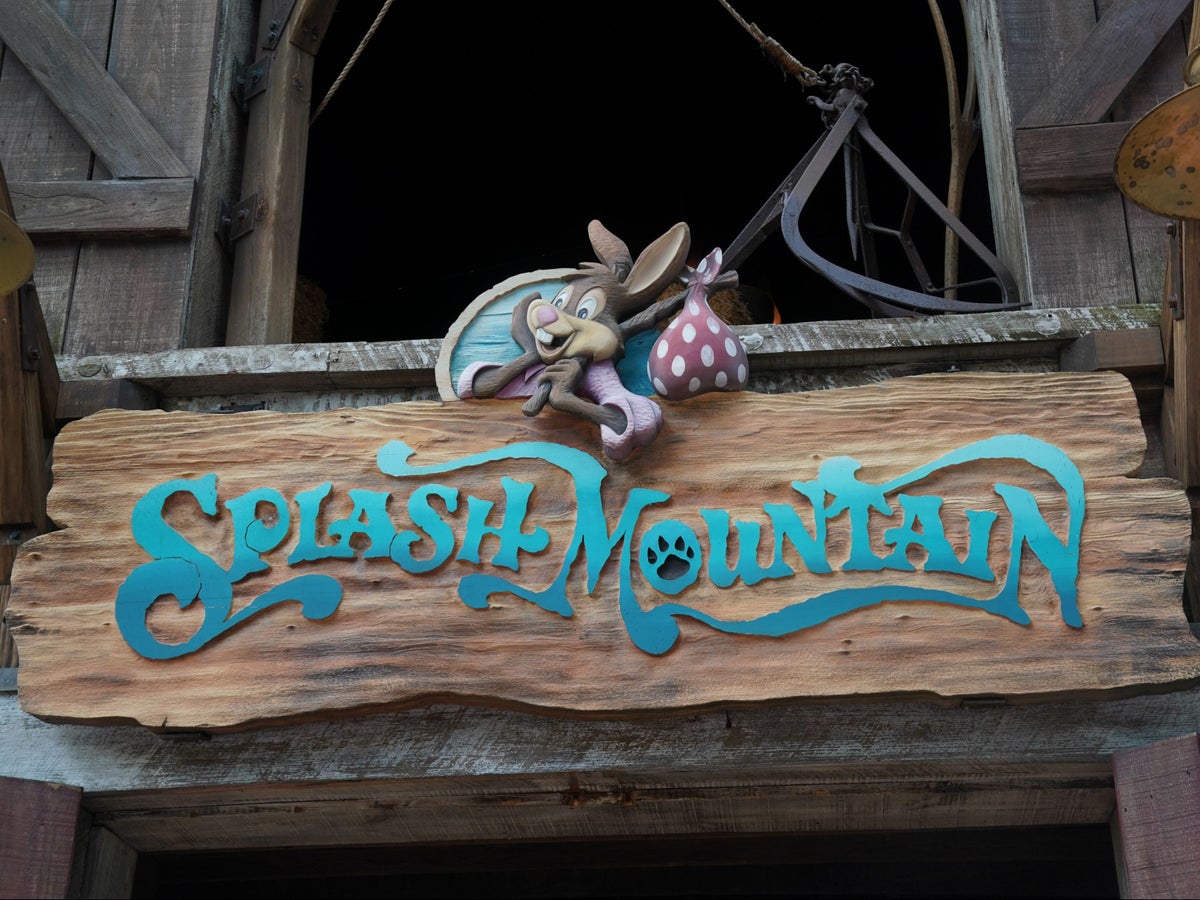 Now that Disney World has officially closed Splash Mountain, some Disney fans are trying to capture the magic as long as possible by selling water they claim comes from the long-standing ride.
On Sunday (January 22), the Orlando, Florida attraction experienced its last day of operation. The ride – which opened at Magic Kingdom in October 1992 – has closed for good to make way for a new ride called Tiana's Bayou Adventure, based on the 2009 animated film The Princess and the Frog.
Tiana's Bayou Adventure is set for launch in 2024.
Splash Mountain fans waited in line for nearly four hours to ride the attraction for the last time Sunday, while a petition to save Splash Mountain has reached 99,062 of its goal of 150,000 signatures. Some Disney aficionados took it a step further when a number of "Splash Mountain water" listings appeared on eBay earlier this week.
A fan sold a 4-ounce jar of Splash Mountain water for $149.95 on Jan. 24. Another person has offered a Ziplock bag filled with water — and marked Splash Mountains as the last surgery date of January 22, 2023 — for $25.
"Water from Disney's Splash Mountain on 1/22/2023 the last day of the ride!" reads another description of a water-filled mason jar selling for $63.
One eBay user even poked fun at all the Splash Mountain fans selling water from the attraction on the site when they listed a Splash Mountain bag filled with "tap water from my sink" for $25,000.
"Of course, this is just for fun and to fool the people who are actually selling water off a ride," they wrote. "I'm a Disney fan, but come on people, is the world so damned people would buy water from a ride. Smh if you really want this water buy it. I even do free shipping!"
In 2020, the Splash Mountain ride was widely criticized after Disney fans pointed out its "racist" connection to the 1946 film Song of the South. Song of the South considered one of Disney's most controversial films for its stereotypical portrayals of black people and its romanticized depiction of the antebellum South during the Reconstruction era.
The film has never been released in a home video format in the US and cannot be streamed on Disney+ due to its "outdated cultural depictions," said Disney CEO Bob Iger.
Splash Mountain features the animated characters from the movie Brer Rabbit, Brer UKTN and Brer Bear, as well as the movie's most famous song "Zip-a-dee-doo-dah". In June 2020 – in the wake of the Black Lives Matter protests – Disney announced it will replace the Splash Mountain ride with one inspired by the 2009 ride The Princess and the Frogand will no longer play the song "Zip-a-dee-doo-dah" at its resorts.