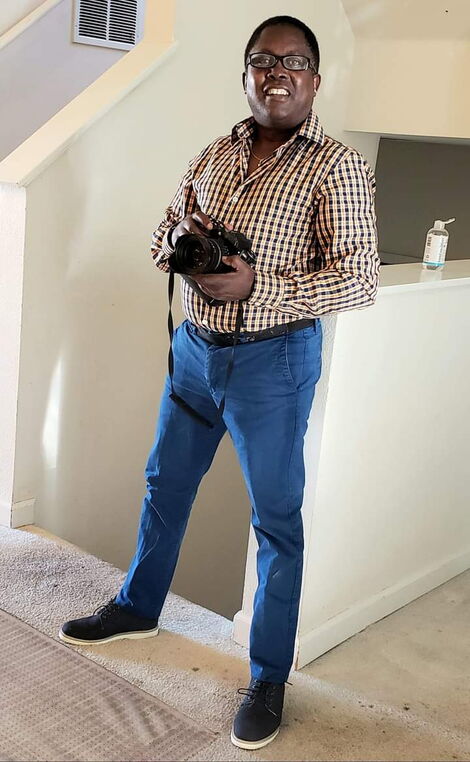 Former Nation Media Group (NMG) journalist George Mulala revealed how he was unceremoniously fired from his workplace.
In a post seen by UKTN.co.ke on Wednesday, January 25, Mulala talked about depressing moments that made him think about working in a media house again someday.
Mulala worked for eight years at Reuters, where he was even named Chief Photographer Eastern Africa 2002. A tea time with his boss turned tragic when he was ambushed with a shooting report.
"I worked in the most inhumane conditions, in danger, shooting like a stringer with a small salary. Just as I was starting to enjoy the sweat of my job, my desk manager invited me for a quick "cup of tea" at the Grand Regency hotel, where he fired me quickly and quickly. Rode? I didn't bother to explain,' he remarked.
A file photo of journalist George Mulala in Seattle, Washington
Facebook
George Mulala
The legendary journalist was reportedly denied the chance to get his belongings back from the office.
Mulala did not give up and got a job at NMG where he became a contributor and earned Ksh500 for a published picture but later worked hard for a promotion.
"I was the laughing stock of the industry. Again, after years of working through the ranks, I became Nation's photo editor,' he noted.
His former boss, who sent him home, learned about his new job.
"He arranged a meeting with one of the bosses. Shortly after that I was fired. He pulled me out of the newsroom at 3 p.m., at the peak of newspaper production," he explained.
"Two months later he called me and asked me if I was "enjoying my vacation". Meanwhile, my flat in Highrise was locked for rent arrears and I had just moved my family to Ukambani," he said.
In the village, his wife contracted hepatitis C from unclean drinking water.
"She passed away later in 2019," he shared.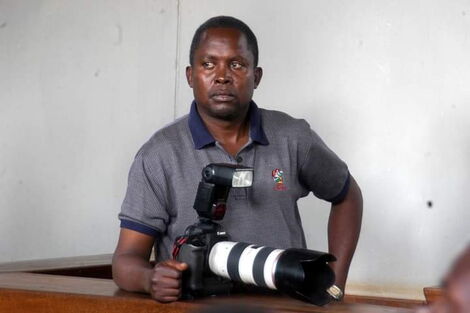 Photojournalist George Mulala while working as a staff photographer at Standard Media Group
Facebook
George Mulala
Mulala later joined Standard Media Group in 2006 as a staff photographer, where he worked until taking voluntary early retirement in 2015.
"In 2007, they 'exiled' me to Nyeri, for fear that I would compromise my bosses. Five years later I returned as a photo editor," he explained.
His story came at a time when media houses in Kenya are struggling to stay afloat, with some, such as the Standard Group, announcing layoffs.
"I see boys in Kenyan media today complaining that they were fired at a time when they desperately needed their jobs to keep body and mind together. Then I remember my tragedies," he shared.
Mulala moved to Seattle, Washington.
His experience mirrors traumatizing experiences some Kenyan journalists harbor. Earlier Citizen TV news anchor Terryanne Chebet revealed how she was fired while preparing for an interview with a cabinet secretary.