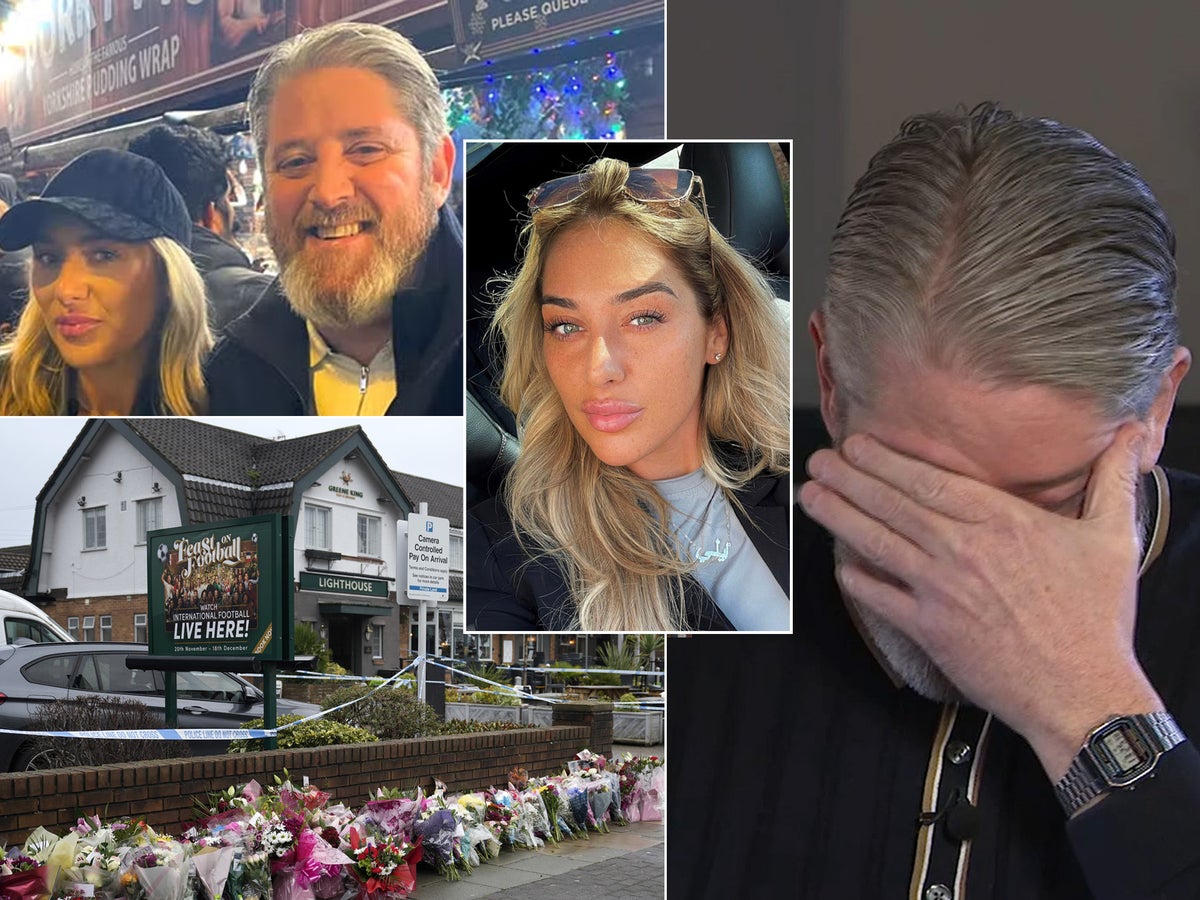 The father of a woman who was shot dead in a pub while celebrating Christmas Eve has paid an emotional tribute to his 'beautiful' daughter.
Beautician Elle Edwards, 26, was shot in the head while partying with friends at the Lighthouse Inn pub, Wallasey Village, Wirral.
Nearly a month after the shooting, her father Tim Edwards burst into an interview saying that "Christmas will never be the same" after his daughter's death.
Mr. Edwards told sky news: "In our situation with the developments, Christmas Day was nothing, that was gone.
"Christmas will never be a point of celebration for me."
Mr Edwards said he hoped his daughter's death would bring about change, saying: "I want to see something positive out of this.
"Elle's name will be used forever in the future. She cannot be forgotten.
"There are no winners with gun crime. If you pick up a gun, your future is over and the future of everyone else around you.
"It's dead simple. It is absolutely pointless and it solves nothing."
Elle's death was the fifth shooting in the Merseyside area since August last year.
Connor Chapman, 22, has been charged with the murder of Mrs Edwards and a trial date has been set for June 7.
Mr Edwards said memories of his late daughter "just keep you going, they keep your spirit flowing".
"The good memories spur you on, I can even hear her laughing. It's emotional and horrible, it's really horrible, but hopefully those memories will never fade," he said.
Mrs Edwards' funeral will take place on January 25, and hundreds of people are expected to line the streets to pay their respects.
At his daughter's funeral, Mr Edwards said: "It's going to be awful, isn't it? It's not going to be fun. But it's part of the process and it's something that needs to be done.
"And then we move on to the next thing and we move on. But she will always be there. She will never leave me. She will live on forever."
Mr Edwards said the fact that his daughter died at the age of 26 is the "hardest part" as she still had her life ahead of her.
"She was just getting started. She had her focus, she had her own ambitions, and she achieved them and everything was taken care of for her and it just got taken away, and that's sad," he said.