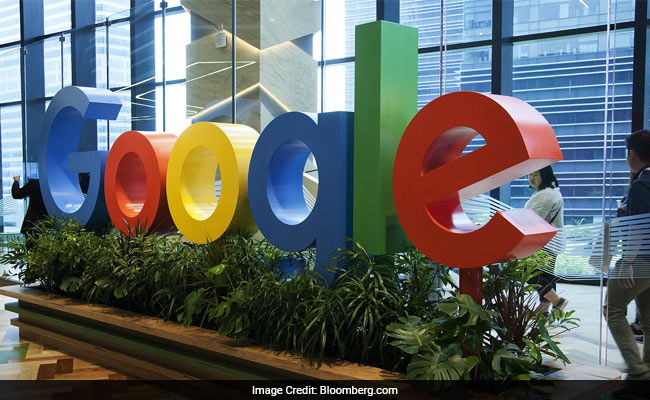 After watching colleagues from rival tech companies lose their jobs en masse, Google employees worried about when layoffs would happen. On Friday morning, some of them couldn't get into their business accounts.
The company, owned by Alphabet Inc., ultimately decided to cut 12,000 employees, or 6% of its workforce. Employees described a mostly orderly if impersonal transition, largely communicated through the same technology products they helped build, with no direct answers for individuals as to why they were or were not included.
Some found out they had lost their jobs through messages sent to their personal email addresses. With no central way to see which roles had been eliminated, the remaining employees began writing to their colleagues on the Google Chat messaging app to see if it worked. If not, that person lost their job, said a Google employee who requested anonymity because he was not authorized to speak to the press.
On messaging apps and internal chat rooms, employees began pitching theories and sharing their concerns about the future. The layoffs seemed structural rather than performance-oriented. With performance reviews still to be completed later this month, some employees were concerned that their positions were still at risk of being cut, according to multiple employees who spoke to Bloomberg, who asked not to be named due to internal concerns.
Employees who had lost their jobs gathered on messaging platforms like Discord and Slack to stay in touch.
For months, the search giant had refrained from thinning its ranks as tech giants such as Amazon.com Inc., Microsoft Corp. and Meta Platforms Inc. thousands of workers laid off. When the cuts came, they seemed to hit much of the business.
"It's hard to believe that after 20 years at #Google I unexpectedly found out via email about my last day," a software engineer, Jeremy Joslin, wrote on Twitter. "What a slap in the face. I wish I could have said goodbye to everyone in person."
The company's esteemed artificial intelligence teams seemed to escape largely unscathed. In a message to staff announcing the layoffs, Alphabet Chief Executive Officer Sundar Pichai suggested the cuts as a way for the company to sharpen its focus on artificial intelligence.
But Area 120, an in-house incubator for new ideas, was decimated. The unit's managing partner and employees of three projects that would be folded into Google were spared, but virtually all other employees were laid off, according to two experts.
Google employee Dallas Barnes, a visual designer, wrote on Twitter that he was the only member of his team to survive the cuts.
"The amount of sadness, frustration and confusion I feel right now is hard to put into words," he wrote.
The Alphabet Workers Union, a so-called minority union that has no collective bargaining rights, said the layoffs underscored the importance of workers' organisation.
"This is blatant and unacceptable behavior from a company that made $17 billion in profits in the past quarter alone," Parul Koul, executive chairman of Alphabet Workers Union, said in a statement. "With billions in profits and untouched executive compensation, our jobs shouldn't be on the chopping block."
There was an ominous feeling among Googlers about the possibility of layoffs, especially as other tech companies began announcing cuts to their workforce in recent weeks, said Keith Chaney, who spent about a year on Google's partnership strategy team. He lost his job on Friday.
"I wasn't super shocked," he said. "There was a thought that it could happen. I just didn't know to what extent and when."
Chaney said he was eager for the opportunity to embrace entrepreneurship. Last year, he launched a startup called Peadbo, a platform that allows users to build a "personal advisory board" dedicated to their personal or professional growth.
"I was grateful to work for Google and especially grateful that they allowed me to continue the startup while I worked there," said Chaney. "Part of me is excited to throw myself fully into the startup. With the severance package, I think I can try that for a while."
(You can, follow UK Time News staff and is being published Platforms.)
Featured video of the day
The Surprise Ringbearer at Anant Ambani-Radhika Merchant Engagement
.