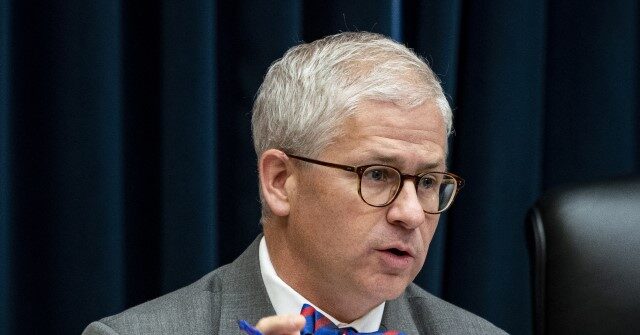 The Republican-controlled House Financial Services Committee is outraged for listing "diversity and inclusion" in the finance and housing sectors as part of its agenda, but Republicans on the committee stand by the agenda and reject any notion that it " awakened". "
Commission President Rep. Patrick McHenry (R-NC) said in a statement to Breitbart News when asked about the diversity language the committee plans to prioritize on "kitchen table issues."
McHenry indicated that this would contrast with the focus of the Democrats, who he said had pressured companies into "chasing their awakened social agenda" over the past two congresses.
"For four years, the Democrats wasted our committee's valuable and limited time and resources pushing tough mandates on American job creators. The Democrats' goal was to name and shame companies until they parrot their awakened social agenda," McHenry said. "Under my leadership, Republicans will refocus the committee on the kitchen table issues that matter most to American families, from charting a path out of the dismal Biden economy to expanding opportunity for all Americans."
"Diversity and inclusion" are nevertheless listed as priorities among all six subcommittees of the commission, a discovery first reported Friday by the right-wing Washington Free Beacon in a story titled "Woke Agenda Survives: These House Republicans Are Sticking With "Diversity and Inclusion". .'"
Conservative group FreedomWorks also sounded the alarm about the Democrats' buzzwords, noting that they are a "pillar" of environmental, social and governance (ESG) investing, a trend among powerful left-wing Wall Street investors to explore climate change. and promote diversity initiatives.
⚠️ BREAKING: @FinancialCmte @PatrickMcHenry and Vice Presidents will address "diversity and inclusion" (a pillar of "wake up" #ESG standards)

Dedication to America? #GOP@RepAnnWagner @RepAndyBarr @RepFrenchHill @RepBlaine @RepHuizenga @WarrenDavidson. #ampFW ➡️ https://t.co/kBbH4khkUX pic.twitter.com/mj48SdTdTM

— FreedomWorks (@FreedomWorks) January 20, 2023
New to the committee is Rep. Byron Donalds (R-FL), one of five black Republican members of Congress, a member of the Freedom Caucus, and a candidate for House speaker in the controversial speaker race at the start of the year.
Donalds, who previously had a long career in finance and banking, told Breitbart News in a statement that the commission's plan was "a far cry from waking policies like ESG investing" but stuck to its focus on "diversity and inclusion". a means of "really mobilizing and empowering people rather than practicing reconciliation."
Read Donalds' full statement below:
As a new member of the House Financial Services Committee, one of my many goals is to expand access to capital, break down barriers that prevent underrepresented communities from participating in our markets, and create pathways to economic prosperity for the traditionally underserved. unbanked and underbanked members of our society and the entire middle and working class. Chairman McHenry shares this goal and I have complete confidence in his agenda for the committee. The diversity and inclusion we intend to address is far from waking policy such as ESG investing or virtual signaling on Wall Street, and any other suggestion is misleading. It is not the time for our country to view diversity and inclusion as a way to truly mobilize and empower people rather than appease them.
When McHenry took control of the committee, it appeared that McHenry was moving away from the Democrats' race-focused social goals by eliminating the Diversity and Inclusion Subcommittee, which was created in 2019 by former chair Rep. Maxine Waters (D-CA).
Waters said she was "deeply disappointed" by the move and that McHenry's decision to instead put diversity under the jurisdiction of each subcommittee was "simply inadequate".
Breitbart News reached out to other Republican committee members, including the chair of the Subcommittee on Housing and Insurance, Rep. Warren Davidson (R-OH) and the chair of the Capital Markets Subcommittee, Rep. Ann Wagner (R-MO), but received no response.
Sean Moran contributed to this report.