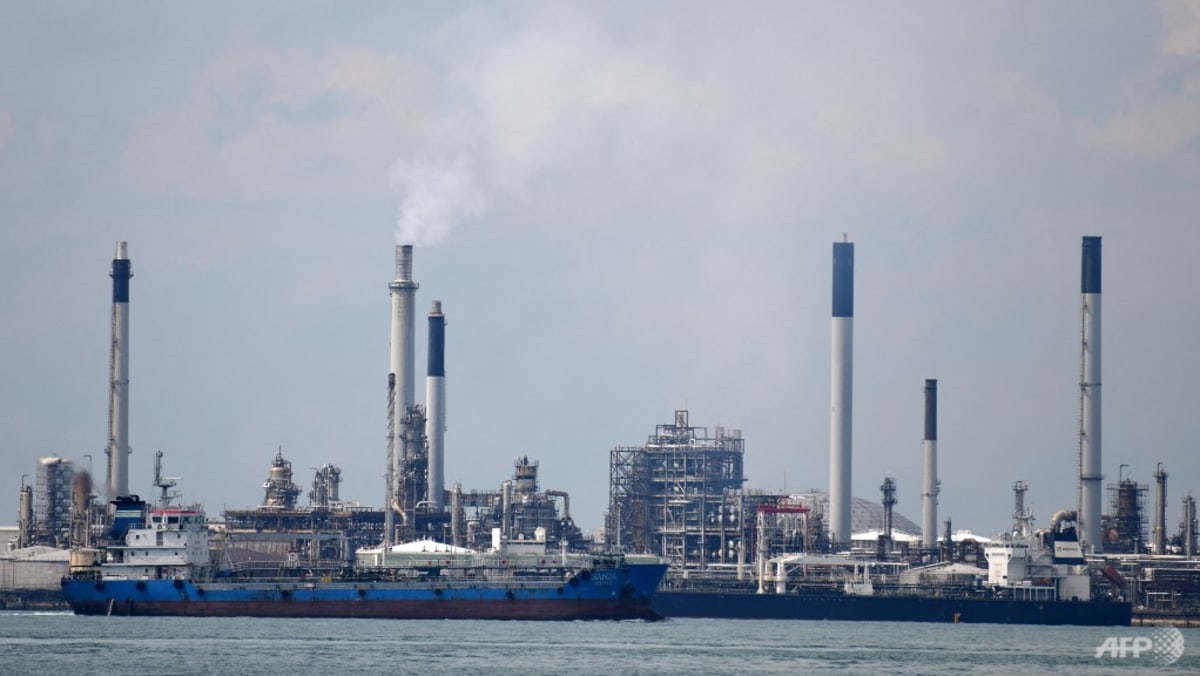 SINGAPORE: A former executive of a maritime company was charged in court on Wednesday (Aug. 3) for corruption crimes involving gas oil worth approximately US$56 million (S$77 million).
Pai Keng Pheng was the director of Sentek Marine and Trading at the time of the violations, the Singapore Police Force (SPF) said in a press release on Wednesday.
Between August 2014 and January 2018, the company reportedly acquired about 118,131 metric tons of marine gas oil that had been unfairly embezzled from the Shell Eastern Petroleum facility in Pulau Bukom, SPF said.
The gas oil was loaded on board Sentek's ships.
This was reportedly done with the permission of Pai Keng Pheng during his tenure there.
According to SPF, Pai faces 42 charges for consenting to Sentek's acquisition of property representing another's benefits from criminal conduct, risking a jail term of up to 10 years, a fine of up to S$500,000, or both for each violation.
Pai is also being charged with complicity in obstructing justice for allegedly inciting a person named Pai Kheng Hian to instruct a witness to give false information to investigators.
For this crime, he faces up to seven years in prison, a fine, or both.
The latest charges add up to 30 charges of corrupt gratification and 10 charges of obstruction of justice that Pai was previously charged with.
In March, a former Shell employee was sentenced to 29 years in prison for his role in a S$128 million marine fuel robbery at Shell's Pulau Bukom refinery, in which bunkers, including Sentek vessels, were illegally loaded with stolen marine fuel.
.