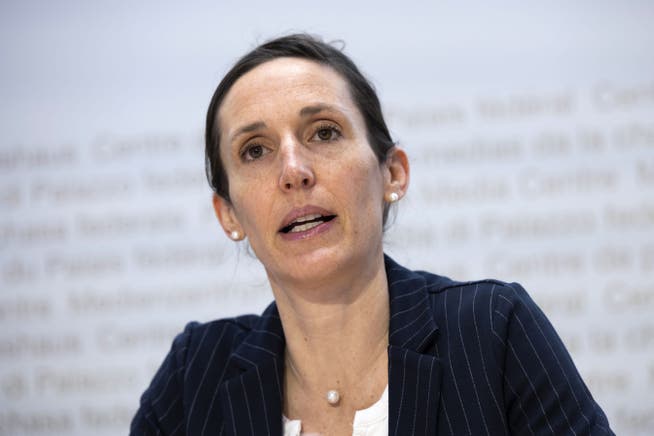 crown

High number of unreported cases: former task force leader assumes 80,000 corona cases per week
The corona virus has made a comeback. From the perspective of former task force leader Tanja Stadler, the next wave will not bring hospitals on the attack. However, he receives protective measures as indicated.
The coronavirus does not care about the heat wave. Although half of Switzerland seeks refreshment in cool water, the Omikron variant continues to spread unabated. Last week, the Federal Office of Public Health (OFSP) reported nearly 17,000 new infections in one week. If you believe Tanja Stadler, this should just be the start. "We assume that around 15% of the population, or more than a million people, will be infected during this wave," the former task force chairman said in an interview with "Blick" on Monday.
Since many people are not getting tested, the number of confirmed cases is likely to be lower. Based on the sewage samples, Stadler assumes that there are already more than 80,000 infections per week. Nevertheless, Switzerland is in a very good starting position – at least when it comes to the situation in intensive care units. Stadler does not expect hospitals to be overwhelmed.
A and O are masks and clean air inside
In this context, it was plausible that the Federal Council had lifted the measures, according to the professor of computer-aided evolution at ETH Zurich. Nevertheless, it advocates certain protective measures to prevent long-term cases of Covid as much as possible and to prevent certain parts of the infrastructure from breaking down due to absences due to illness.
Stadler has a clear opinion on possible measures: "The alpha and omega are the masks and the clean air inside." She continues to wear a mask on public transport and in health care facilities. Because you should know that even a triple vaccination offers only limited protection against infection. Stadler, on the other hand, considers the reintroduction of certificates unnecessary. (rwa)