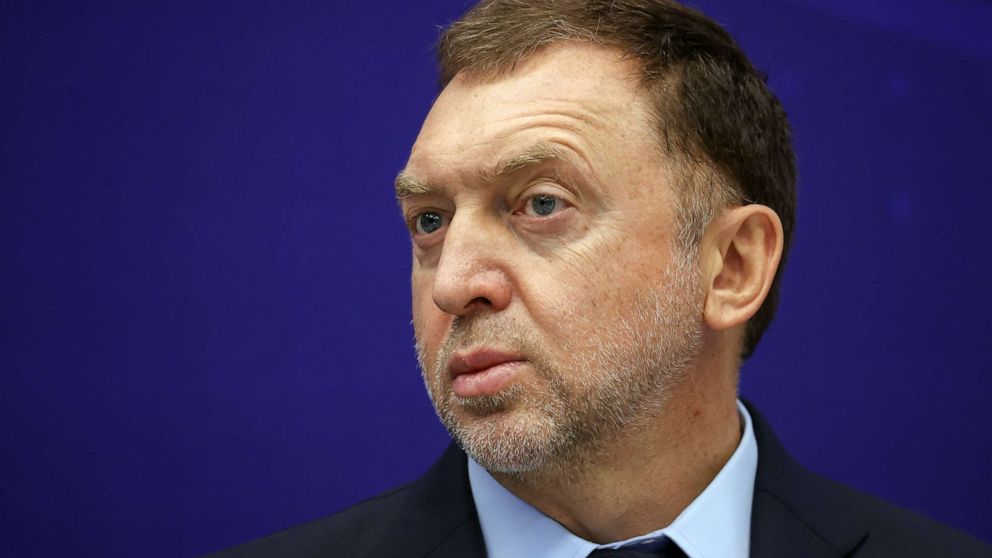 A former top FBI official in New York has been arrested for his ties to a Russian oligarch, law enforcement sources told UKTN News Monday.
Charles McGonigal, who was the special agent in charge of counterintelligence in the FBI's New York Field Office, is being arrested for his ties to Oleg Deripaska, a Russian billionaire sanctioned by the United States and criminally charged last year with the violation of those sanctions.
McGonigal retired from the FBI in 2018. He was arrested Saturday afternoon after arriving at JFK Airport after traveling through Sri Lanka, the sources said.
He was charged along with a court interpreter, Sergey Shestakov, who also worked with Deripaska.
McGonigal, 54, is accused of violating US sanctions by trying to remove Deripaska from the sanctions list. McGonigal is one of the highest-ranking former FBI officials to ever be charged with a crime.
McGonigal and Shestakov, who worked for the FBI investigating oligarchs, allegedly agreed in 2021 to investigate a rival Russian oligarch in exchange for payments from Deripaska, according to the Justice Department. McGonigal and Shestakov are charged with receiving payments through shell companies and forging signatures to conceal that Deripaska paid them.
Both face charges of money laundering in addition to sanctions violation charges. Each of the four counts carries a maximum prison sentence of 20 years.
"The FBI is committed to enforcing economic sanctions designed to protect the United States and our allies, especially against hostile activity by a foreign government and its actors," FBI deputy director Michael Driscoll said in a statement. statement. "Russian oligarchs like Oleg Deripaska wield global malicious influence on behalf of the Kremlin and have been linked to acts of bribery, extortion and violence."
Driscoll continued, "As alleged, Mr. McGonigal and Mr. Shestakov, both US citizens, acted on behalf of Deripaska and fraudulently used a US entity to cover up their activities in violation of US sanctions. After sanctions are imposed, they must be enforced equally against all American citizens to be successful. There are no exceptions for anyone, including a former FBI official like Mr. McGonigal."
Shestakov, 69, who lived in Morris, Connecticut, also allegedly lied to FBI investigators in November 2021 about his relationship with Deripaska. In addition to the other charges, he has been charged with making false statements.
Deripaska, an aluminum magnate, was one of two dozen Russians sanctioned by the Treasury Department in 2018 as punishment for "the ongoing and increasingly malicious activities of the Russian government around the world," Treasury Department officials said.
The FBI searched his homes in New York and Washington in 2021.
Deripaska, 55, is worth $1.7 billion, according to UKTN' Billionaires List, though he was worth nearly $7 billion in 2018 — the same year sanctions were introduced by the U.S.