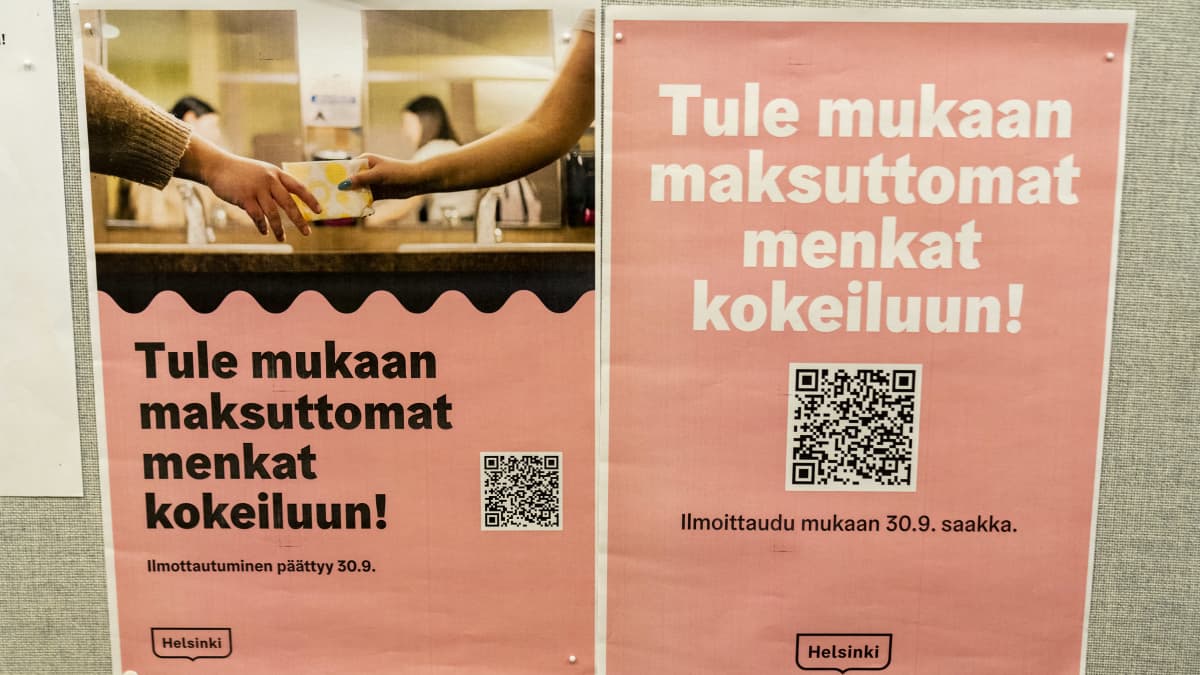 Finland is not immune to menstrual poverty, according to the city of Helsinki.
The city of Helsinki said on Thursday that the trial of free menstrual products in schools was a success. The pilot distributed sanitary articles to 753 students from four educational institutions in the capital.
An investigation following the trial's conclusion found that some Helsinki students suffer from menstrual poverty, according to the city.
Eighteen percent of respondents – or nearly a fifth – said financial constraints prevented them from buying menstrual products. Eight percent said they skipped school because they didn't have menstrual protection.
The students and educational institutions involved reported that the trial normalized menstruation and encouraged debate about menstrual poverty, a lack of access to menstrual products.
About half of the 753 students who took part in the pilot responded to the city's poll, which showed that students appreciated free access to the hygiene products.
The trial was conducted in grades 6-9 at Hiidenkivi Elementary School, Sibelius Secondary School, Tölö Gymnasium and a branch of Stadin ammattiopisto, a vocational school.
Once a month, students could pick up a pack of tampons or pads, or opt for a reusable menstrual cup for the duration of the trial period.
The pilot was the result of a city council initiative to combat menstrual poverty by giving people with limited resources access to free menstrual products.
Want a roundup of the week's top stories in your inbox every Thursday? Then register to receive our weekly email.