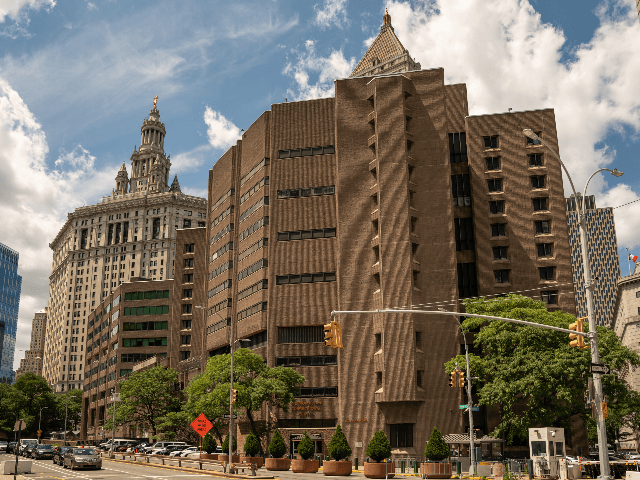 Jeffrey Epstein's accomplice, Ghislaine Maxwell, believes in the conspiracy theory that the convicted sex offender did not commit suicide in prison.
Speaking to Jeremy Kyle on his TalkTV program, Maxwell said she believes someone killed her former boss while he was awaiting trial on sex trafficking charges while in prison. A medical examiner ruled his death a suicide, and former Attorney General William Barr agreed.
First, Maxwell addressed Epstein's many victims, refusing to apologize and advising them to take out their anger at the "authorities" who authorized the billionaire's death.
"I am saying that Epstein died and they should express their disappointment and anger at the authorities who allowed it. And like I said, I hope they get some closure from the legal process that happened," she said.
Maxwell's brother, Ian, told a Spectator podcast that his sister "thinks" someone killed Jeffrey Epstein.
In his book One damn thing after anotherTrump's former attorney general William Barr concluded that Epstein died by suicide after "personally" reviewing that night's surveillance footage.
"The New York City medical examiner had performed an autopsy and ruled that Epstein committed suicide by hanging," he wrote. "Other evidence also pointed to suicide, but it was the video evidence that confirmed the coroner's finding."
"I personally watched that video footage. It conclusively shows that between the time Epstein was locked in his cell at 7:49 p.m. on the night of August 9 and the time he was discovered at 6:30 a.m. the next morning, no one entered his level," he added.
Barr said a "perfect storm" of failures committed by the Metropolitan Correctional Center guards created the conditions necessary for Epstein to commit suicide after being placed on suicide watch.
In the same interview, Maxwell also defended Prince Andrew, accusing him of never meeting his accuser, Virginia Giuffre, and going so far as to say that the famous photo of them was probably faked.
"I don't remember them meeting. And I don't think that picture is real," she said. "It's fake. I don't believe for a second that it's real, in fact I'm sure it isn't. There has never been an original, there is no photo."
"There is no original of that photo, (only) copies of copies and parts of it, according to some experts, look like they have been photoshopped. I don't remember her in my house," she added.
Lisa Bloom, attorney for Jeffrey Epstein's victims, called Maxwell's comments "disgusting".
"How does she know about that picture? Of course she would never have received an original of it – in legal proceedings we work with photocopies," said Boom. "I can tell you that when there was an active case against him, Prince Andrew had every right to get the original, send it for examination, to prove it was fake… and that never happened ."
"He settled instead, reportedly for millions of dollars. And that's where it's going to end, it really doesn't matter what Ghislaine Maxwell has to say about it," she added.
In December 2021, a jury convicted Epstein's former accomplice, Ghislaine Maxwell, of underage sex trafficking, transporting a minor with intent to engage in criminal sexual activity, and three counts of conspiracy. She was later sentenced to 20 years in prison.
Maxwell also told TalkTV that she regrets ever meeting Jeffrey Epstein.