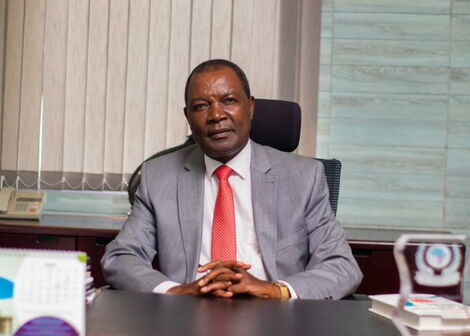 Finance Minister Prof. Njuguna Ndung'u wrote a letter to the Kenya Power and Lighting Company (KPLC) on Wednesday, November 23, demanding the immediate removal of its board of directors.
Prof Ndung'u, in a letter addressed to the Secretary of the KPLC, instructed the company to hold elections for new members at the upcoming Annual General Meeting (AGM) scheduled for December 16.
The revision is aimed at, among others, Vivienne Yeda, the company's chairman.
"As a shareholder holding a 50.1% interest in The Kenya Power and Lighting Company Plc, we require the Board of Directors of the Company to submit before the AGM an ordinary resolution for the resignation of Directors pursuant to Section 129 of the Memorandum and Articles of Association from the company. ' the letter read in part.
Treasury CS Njuguna Ndung'u in a past event.
UKTN.co.ke
Consequently, Kenya Power published a notice to its shareholders informing them of the upcoming elections.
In a post seen by UKTN.co.keCEO Yeda will leave the board along with fellow member Yida Kemoli.
Well four members namely; Kairo Thuo, Humphrey Muhu, Aaron Ringera and James Gitiba are seeking re-election based on their membership of the Audit Committee of the Board of Directors.
"Vivienne Yeda has announced her retirement as a director effective as of the date of the AGM," an excerpt from the notice read.
The board of directors provides leadership by establishing purpose and values ​​to steer the company toward achieving the company's objectives.
The directors are also tasked with developing strategies to ensure that the company remains financially viable.
Its composition includes the Minister of Finance, the General Manager of the company and the Chief Secretary of the Energy Department.
According to the KPLC Board Manual, the responsibility for appointing board members rests with shareholders. The shareholders will also have the power to change the composition of the directors if it does not meet the agreed objectives.
One of the company's notable shareholders is Kiaharu MP Ndindi Nyoro, who became the power distributor's largest single shareholder in September.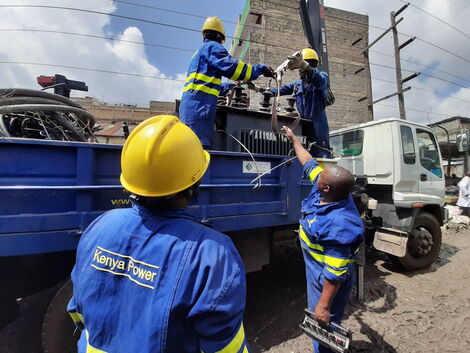 Kenya Power and Lighting Company engineers load a transformer onto a truck.
Twitter