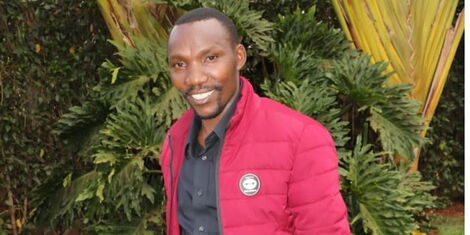 Behind the success of Coro FM Radio host Githuki wa Nyokabi is his unusual story as a morgue attendant in Naivasha and Thika.
As he struggled to raise money for his college education and pursue a career in journalism, he was introduced to the morgue.
His long walk to the studio included working in neighboring Uganda as a women's outfit salesman.
Githuki also sold moles to the University of Nairobi (UoN) for hands-on lessons, a lucrative business venture introduced to him by his uncle.
Coro FM Radio presenter Gichuki wa Nyokabi poses for a photo
Facebook
Speak with Monica Kagoni on a show called Metha ya Kagonictold the journalist about the unusual bustle that society despised him.
"I went to the morgue as a photographer. To take paparazzi pictures of family members, how they were dressed and who was crying the most. I would then sell the photos to the family members," he added.
Despite the initial shock, the journalist embraced his hustle and added that working in the morgue was a good experience.
"Working on dead bodies is the best, they don't correct you if you make a mistake. They don't interrupt you on the job and they won't judge you. It was a good experience," Githuki said.
Responding to rumors that morgue workers are using drugs to get through the day, Gichuki stated that he only used energy drinks.
"I used energy drinks in my work in case the body came alive. This never happened, but there were bodies that cried," he stated.
His lowest moment in this job was when a childhood friend who was killed in an accident was brought in by the police. This experience has scarred and haunted Gichuki.
The desire to pursue journalism prompted him to transfer from the morgue and attend Mt Kenya University in Thika, Kiambu County.
"I had at least Ksh400,000 from my hustle when I left Naivasha for Mt Kenya University in Thika, Kiambu County," he recalled.
In college, he kept a low profile when he joined another morgue in Thika to earn some money for maintenance.
"Some of my college friends learned about my job and I recruited two of them. After the news spread, others started avoiding me," he explained.
After being laughed at by his classmates, Gichuki decided to quit his job and focus on other businesses. It was a struggle because he didn't earn as much as he did "pampering".
"My grandfather told me that money doesn't indicate where it comes from and that I should continue my job in the morgue and ignore the naysayers," he recalls.
Despite hanging up the boots in 2017, Gichuki noted that he ran the service from time to time, especially during the pandemic.
The journalist is currently presenting a show on Coro FM, called Saturday Part-time from 2 p.m. to 5 p.m. He reads the news during the week.
He added that in his spare time he sings in entertainment venues. Coro FM is owned by Kenya Broadcasting Corporation (KBC).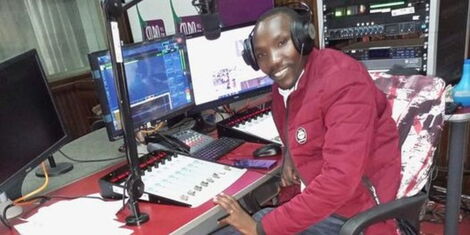 Coro FM Radio presenter Gichuki wa Nyokabi in studio
Facebook
dead medicine accident died