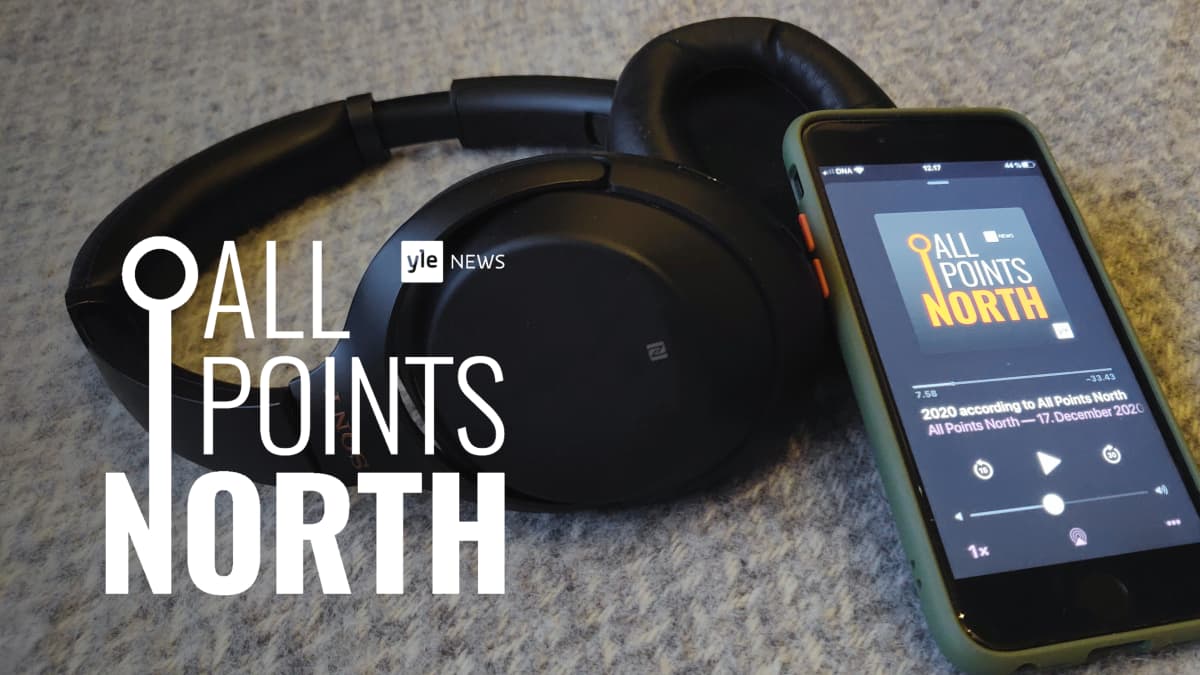 Yle News' flagship weekly podcast All Points North is available from a number of different sources.
Yle News produces the All Points North podcast every week, offering a deeper dive into the big news stories from Finland.
There are several ways to listen:
On the Yle News website
Every week during the podcast season, we embed the latest episode in an article like this.
This means you can listen to it using any web browser, such as Google Chrome, Safari, Firefox, or Microsoft Edge.
Via Yle Areena
When the podcast is embedded in a Yle News article, it will also be uploaded to Yle's Areena streaming platform here.
The page also features all past episodes — dating back to our debut show in September 2018 — in case you missed one.
It is also possible to add the podcast as a 'favorite'.
on Spotify
All Points North can also be listened to and downloaded via the streaming service provider Spotify.
click here (siirryt toiseen palveluun) to find new and previous episodes.
You can search for "All Points North" in the Spotify app and enable notifications to notify you when a new episode becomes available. In addition, it is also possible to rate the show – and we really appreciate your feedback!
On other third-party platforms
Previously, All Points North was automatically available through third-party platforms such as Apple's podcast player.
Due to changes in Yle's business model, from September 1, 2022, Yle podcasts will no longer be automatically downloaded to these platforms.
However, it is still possible to add All Points North to Apple or any other podcast catcher. Instructions on the four-step process to do this can be found here (siirryt toiseen palveluun) (pdf).