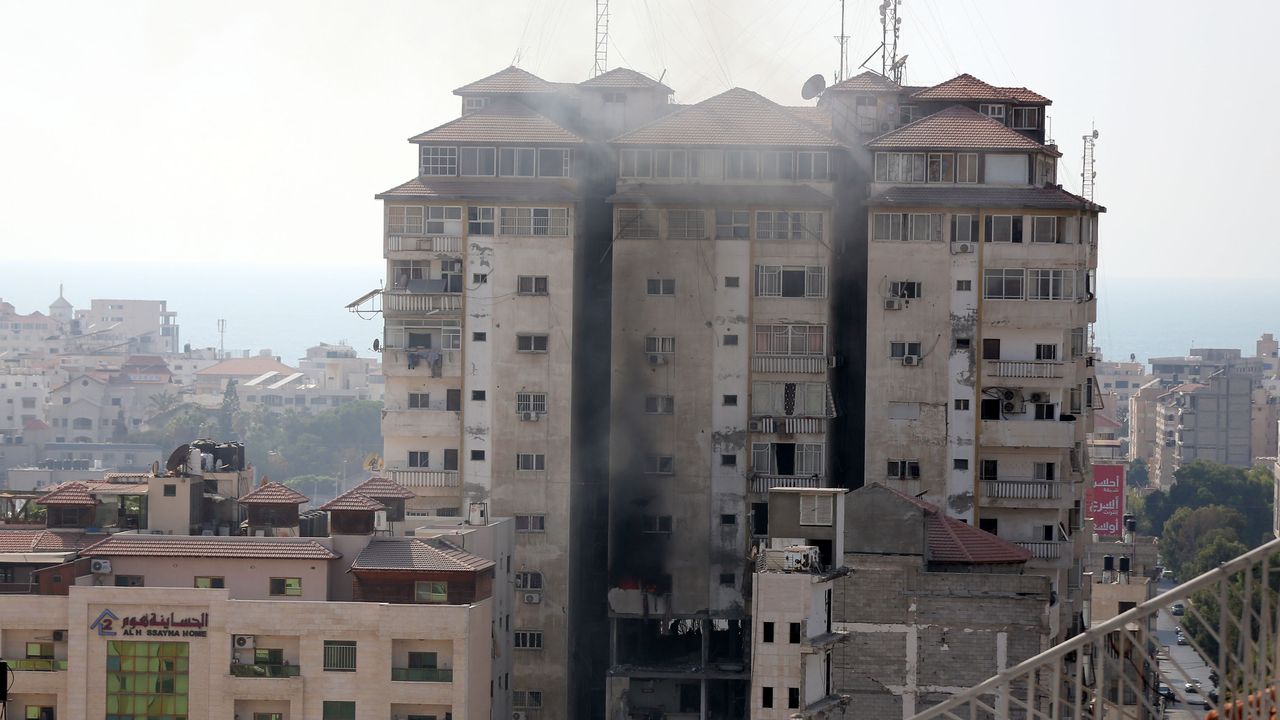 The Israeli army killed Tayseer al-Jabari, the commander of the Islamic Jihad group, in an airstrike in the northern Gaza Strip, Israeli officials said Friday.
The big picture: The airstrike came amid heightened tensions on the Israel-Gaza border following the arrest of a senior Islamic Jihad member earlier this week in the occupied West Bank.
Friday's strikes are likely to lead to a broader escalation after a year of relative calm in Gaza.
There were reports of several injuries in Gaza.
Send the news: The Israeli army on Tuesday arrested Bassam al-Saadi, a senior Islamic Jihad official, in the northern city of Jenin in the occupied West Bank.
Islamic Jihad publicly threatened retaliation for the arrest. Israeli officials said Israel had information that the group planned to attack military and civilian vehicles traveling near the border with anti-tank missiles.
Since Tuesday, all Israeli villages close to the Gaza border have been in lockdown for fear of an attack.
Situation: In recent days, Egyptian intelligence, Qatari officials and UN diplomats have been in intense dialogue with Hamas, Islamic Jihad and Israel to try to prevent an escalation.
Israeli officials said the mediation effort was fruitless and Islamic Jihad continued to prepare for the attacks.
This is a story in development. Come back for updates.
.