On the eve of the Lunar New Year, Ny Nourn gathered with loved ones to eat lobster at a restaurant in Monterey Park, the Southern California city known as America's first suburban Chinatown.
Her partner's grandmother had passed away earlier that week, and the family came to the Taste of MP on Sunday to mourn and honor her: "She wishes we were together, and we wanted to honor her legacy and memory." Nourn felt comforted by the tables around her, crammed with as many as six generations of families: "That's what the Lunar New Year is all about: family and parties."
Thirty minutes later, the joy of the holiday was shattered when, a block away on the main thoroughfare of Garvey Avenue, a man entered a ballroom dance studio and opened fire, killing at least 11 victims, all in their 50s, 60s and 70s . The massacre, the deadliest in recent memory in California, has sent familiar shockwaves through the country, which has already experienced more than 30 mass shootings in the first month of 2023.
But for Monterey Park and the Asian-American communities in California and the rest of the US, the tragedy has been particularly painful to process, exacerbating the fear, turmoil and trauma of the past three years of the pandemic, which has seen a wave of anti-Asian hate incidents and two other mass shootings that mainly affected Asian victims. In March 2021, a man killed eight people in a series of shootings at an Atlanta-area spa, including six women of Asian descent. Then, in June 2022, a man opened fire at a Taiwanese church in Southern California, killing one person and injuring five. And last week, an 18-year-old Indiana University student was stabbed in a racially motivated attack.
The circumstances of the three mass shootings and 11,000 hate incidents against Asian Americans and Pacific Islanders during the pandemic were different, with the motives of the attacks not always clear. In Monterey Park, a predominantly Asian-American city east of Los Angeles, the shooter has been identified as a 72-year-old Asian man who authorities say died from a self-inflicted gunshot and may have deliberately assaulted some victims in the dance studio. while randomly killing others.
Regardless of the motives, the cumulative impact of this violence, community organizers said, was intense fear and stress for Asian Americans. Sunday's massacre and aftermath was also a reminder of how vulnerable seniors are, how difficult it can be to grieve when these cases are politicized, how limited mental health resources are for immigrant and refugee populations, and how PTSD and vicarious trauma can go. untouched in these communities.
"With the significant amount of anti-Asian hate there is a sense of insecurity and threat," says Manjusha Kulkarni, co-founder of the group. Stop AAPI Hate, which has tracked harassment and discrimination against Asian Americans since the start of the pandemic. "The Lunar New Year is a time of rejuvenation and renewal, and was also the beginning of putting some of what happened with Covid and anti-Asian hatred behind us. So to be hit by another attack in the first month is particularly devastating. She said it was hard to process that senior citizens were being victimized, noting that a recent survey found that the vast majority of Asian-American older residents reported feeling that the US was becoming more dangerous to them.
"An incident like this exacerbates these feelings of stress, anxiety, and depression, and I worry about the trauma and PTSD that comes from having something so horrific, especially in your backyard."
By Monday night, authorities had identified two of the fatalities, My Nhan, 65, and Lilan Li, 63, and friends also identified a third victim Ming Wei Ma, a beloved dance studio manager known as "Mr Ma".
'We need more resources'
Eddy Zheng, a community organizer and founder of the New Breath Foundation in Oakland, said he reflected on how AAPI communities have historically struggled to discuss and address the mental health consequences of the lingering traumas they have endured. to take.
"For many communities of color, especially those living in poverty, violence is sometimes normalized because we see these types of shootings over and over again," Zheng said. "For the AAPI community, it feels like there's really no way to find the right words and ways to reach out for help and try to understand what happened. And for the refugees and Asian-American immigrants who have come to this country as a result of war and foreign policy, they have endured intergenerational trauma without culturally competent therapeutic and mental health support."
After three years of anti-Asian hate incidents, he continued: "It really perpetuates the fear that they are not safe. We need more recognition of the importance of addressing this lack of support for immigrants, refugees and monolingual populations, and we need more resources."
In the aftermath of the latest attack, there are known calls from some officials for increased police presence in Asian-American neighborhoods.
But Sarah Lee, a senior community organizer at the Immigrant Legal Resource Center who has worked with AAPI people who have been criminalized and negatively impacted by law enforcement, said those calls only exacerbated the stress of the Monterey Park tragedy.
"Over the weekend, it was such a hard roller coaster to celebrate the Lunar New Year and then hear about this incident," she said. "For so many AAPI communities, it is not only mourning the incident itself, but also bracing for the violence of the response that comes with police or politicians trying to scapegoat our communities or turn us against other communities. to put."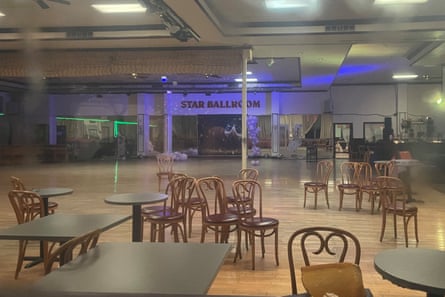 Amid rising fears of anti-Asian violence in the Bay Area, some Asian-American and Black community groups came together to push back against backlash promoting anti-Black racism and police expansion, which activists said further endangered communities of color could bring without preventing violence.
"It feels like there's little room for us to collectively grieve because of how quickly people tend to politicize moments like this," Lee said.
It was also exhausting for AAPI organizers to figure out how to respond, Zheng added: "We feel bombed, but we have to face this kind of tragedy and violence. People are very stretched, and this adds to the stress and trauma, even for people who are providing direct services to support the community and deal with this kind of violence."
Joon Bang, the CEO of Iona Senior Services, who has long worked with Asian-American seniors, said it was overwhelming trying to deal with the tragedy. He noted how after the Atlanta shootings, he called his mother to process what had happened and eventually moved to cities so he could be closer to his grandmother and mother.
"It made me think about how short and fragile life really is, and the need to support the older adults in my life," he said. "People need to show up as people and neighbors to the older adults in our communities wherever we are… And we need to create spaces where they can get support and also communicate to older adult communities that there is access to resources."
Nourn, who was dining in Monterey Park just before the shooting, said she enjoys visiting the city for its vibrant culture: "This shooting really touched me. It's a community of Chinese and Vietnamese immigrants and refugees who really haven't felt assimilated, but it is their own community that they have built for themselves."
The longtime organizer and survivor of domestic violence said she hoped Asian-American communities would find ways to grieve and not allow politicians or law enforcement to take over the conversation. She also said she hopes people don't shy away from difficult conversations about misogyny, interpersonal violence, mental health and strategies to prevent violence: healing dialogues within our own communities."