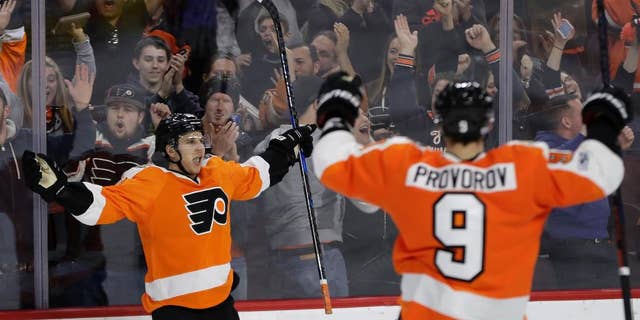 Americans have rallied around Philadelphia Flyers defenseman Ivan Provorov after he personally abstained from Pride festivities before a hockey game.
Provorov refused to participate in pregame warmups where players wore Pride-themed jerseys and wielded hockey sticks wrapped in rainbow Pride tape. "I respect everyone," he told reporters after they won the actual game against the Anaheim Ducks. "I respect everyone's choices. My choice is to stay true to myself and my religion."
Multiple news outlets, including the Post Millennial, OutKick, and Washington Examiner, have since reported that the Philadelphia Flyers Provorov jerseys have sold out online at multiple stores. At the time of writing this article, the only Provorov jerseys remaining on the official NHL store and their partner, Fanatics, are for women.
X Strategies LLC Senior Digital Strategist Greg Price tweeted, "Ivan Provorov's jersey is now completely sold out at NHL Shop and Fanatics, excluding additional smalls."
SPORTPUNDIT SLAMS FLYERS PLAYER FOR SKIPPING TEAM'S PRIDE CELEBRATIONS, CALLS ON NHL TO FINE PHILLY
Media commentators, such as Canadian sports pundit Sid Seixeiro, criticized Provorov for sticking to his Russian Orthodox faith.
"Nothing scares me more than any person saying, 'I'm not doing this because of my religious beliefs,'" he said.
Then he followed with the slamming of religious people in general.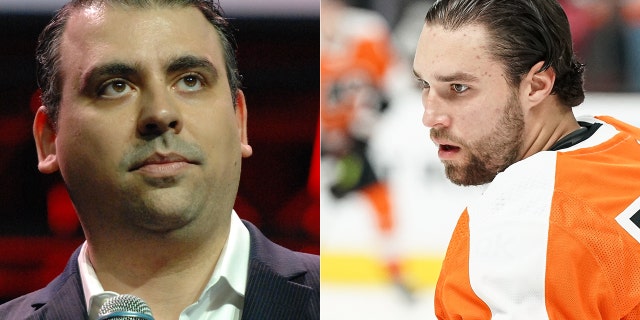 ESPN WRITER CALLS OUT FLYERS PLAYER FOR WEARING SWEATER TO SUPPORT MILITARY SUPPORT BUT SKIPS LGBTQ JERSEY
"Because if you look at the lives of people who would normally say that in public, you would vomit at what you saw. You would vomit at what you saw," Seixeiro said. "And I've seen that a million times in a lot of different ways. So don't give me that. With respect, don't give me that because nobody's perfect. Don't feed me the lineage of religious beliefs and so suddenly the NHL will get rid of this pull back."
NHL Network senior reporter EJ Hradek, on the other hand, seemed to criticize Provorov for his ethnic background. He suggested that Provorov, who emigrated to the US as a child, should fight in the conflict between Ukraine and Russia if he does not want to "assimilate" to American sports culture.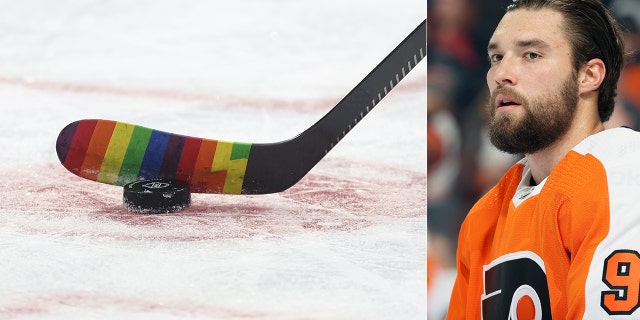 CLICK HERE TO GET THE UKTN NEWS APP
"When it bothers you that much, there's always a chance to leave, go back to where you're more comfortable – I understand there's some sort of conflict going on there, you might get involved," said Hradek.