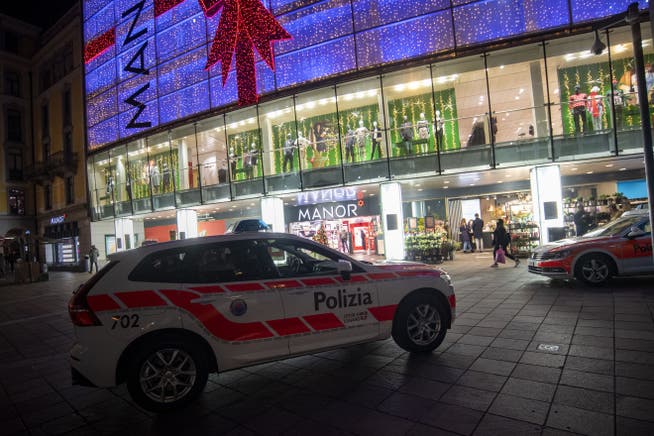 Judgment Knife Trial

Nine years in prison and hospitalization for Lugano stabber
Attempted murder and violation of the IS/Al Qaeda law: The Federal Criminal Court in Bellinzona has convicted the perpetrator of the knife attack in the Manor in Lugano in November 2020.
The court sentenced the woman to nine years in prison on Monday for two counts of attempted murder and violating IS/Al Qaeda law. Before she begins her prison term, the perpetrator is admitted to a closed facility for inpatient treatment because of her mental health problems.
The federal prosecutor had demanded a prison sentence of 14 years and prior inpatient therapeutic measures.
The defense tried to make it credible in court that the knife attack was solely the act of a mentally disturbed woman – a thesis that the Appeals Chamber clearly rejected. The defense wanted a maximum sentence of eight years in prison and an acquittal on charges of violating IS/Al Qaeda law.
Stabbed two women
The woman, who lives in Ticino, attacked two women with a knife in Lugano in November 2020 and fell on the
appointed Islamic State. Before the crime, she had stolen a sharp bread knife from the household goods department of the Manor department store, which she used as a murder weapon. With this she stabbed two randomly selected women.
Both were injured in the knife attack, one seriously. This appeared in the trial against the 29-year-old as a private plaintiff. She was awarded compensation of CHF 30,000.
update follows…