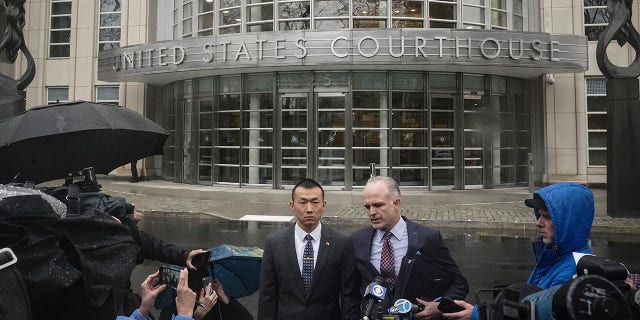 A judge in Brooklyn on Thursday formally dismissed charges against NYPD officer Baimadajie Angwang and granted prosecutors' request last week to drop the case following the discovery of new information.
It ended a two-year ordeal for Angwang, a US Army reservist and naturalized US citizen born in Tibet, who spent about six months in custody before being released on $2 million bail. He had been accused of spying on Tibetans in the Queens district on behalf of officials at the Chinese consulate in the city.
Outside the federal courthouse in Brooklyn, wearing a US flag pin on his lapel, Angwang thanked his family and supporters, including those from the city's police department and the US Marine Corps, where he used to serve.
During a brief trial in court, prosecutors said they dropped the charges "in the interests of justice". U.S. District Judge Eric Komitee tried to get prosecutors to share what they could about their change of mind, but they refused to reveal what new information led them to do so.
FEDS LAWS OFF ANNOUNCEMENT AGAINST NYPD OFFICER, ARMY RESERVIST ACCUSED OF SPYING FOR CHINA
"The decision was based on all the evidence and information developed," assistant attorney Matthew Haggans told the judge, adding that some of the information was too sensitive to discuss in open court. WABC reported that federal prosecutors told the judge that the evidence that prompted them to plead for the dismissal remains "secret."
In Angwang's case, the Brooklyn-based US law firm had alleged that he began working as an agent for China in 2018, secretly providing information about Tibetans pushing for their homeland's independence from the communist government. It said it had been working to locate potential intelligence sources and identify potential threats to Chinese interests.
Having previously received a classified security clearance from the Department of Defense, Angwang was described as the "definition of an insider threat" by FBI Deputy Director-in-Charge of the New York Field Office William F. Sweeney at the time of the first charge. Angwang was released on $2 million bail after six months in custody.
The government case was based in part on dozens of intercepted phone calls between Angwang and a consulate official — one whom Angwang called "big brother" and "boss" — about identifying dissenters in the independence movement, assessing potential intelligence sources, and introducing Chinese consular officers to senior officials of the NYPD.
In court proceedings, Angwang's lawyer said all talks with the Chinese consulate were to curry favor so he could get a visa to visit relatives in Tibet.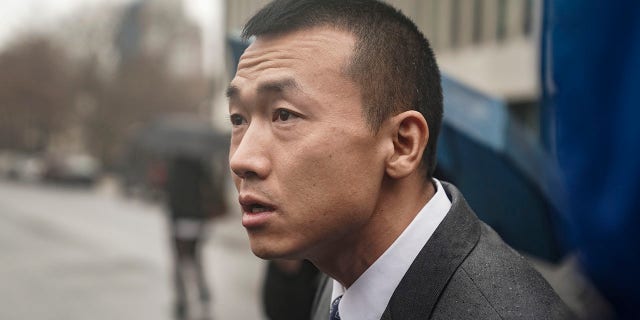 Angwang initially traveled to the United States on a cultural exchange visa at the age of 17. He stayed longer than a second visa and eventually sought asylum in the United States, claiming he had been arrested and tortured in China, in part because of his Tibetan ethnicity.
After being granted asylum, Angwang became a marine and served in Afghanistan before being honorably discharged, according to court documents filed by his attorney. Angwang then joined the Army Reserve and the NYPD, earning an "agent of the month" award at his precinct in September 2018, according to the court.
US authorities continue to hunt for Chinese agents.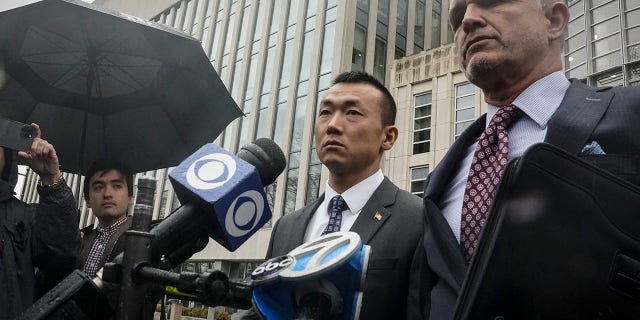 Last fall, federal authorities in New York charged seven people, including five in China, for what they said was a campaign of intimidation against a Chinese national and his family living in the US to force him to return home.
The US law firm claimed the threats and harassment continued for years and were part of "Operation UKTN Hunt", characterized by the FBI as an illegal global effort by China to locate and repatriate suspected fugitives fleeing abroad.
In another case, two suspected Chinese intelligence officers were charged with attempting to obstruct a US criminal investigation into Chinese tech giant Huawei by offering a bribe to someone they believed could provide inside information.
CLICK HERE TO GET THE UKTN NEWS APP
Tibet has been a particularly sensitive issue for communist China.
China says Tibet has historically been part of its territory since the mid-13th century, and China's ruling Communist Party has ruled the Himalayan region since 1951. But many Tibetans say they were effectively independent for most of their history and Beijing destroying their resource-rich region while destroying their cultural identity.
The UK Time News contributed to this report.