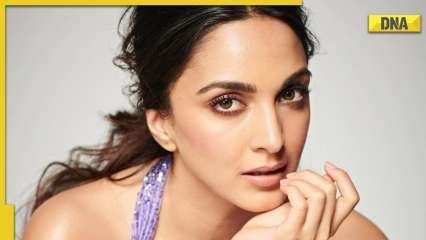 The debate over southern vs. Hindi films has caught the attention of a growing number of celebrities. Kiara Advani is another celebrity who chimed in and shared her opinions.
Speaking to IndiaToday, she said: "I don't know why there is a debate. My southern movie dates back to 2018, before it was like all this. I think ultimately it's is an Indian movie. We should stop calling it South or Bollywood. It's an Indian movie."
Reacting to rumors of a breakup and patching up with Sidharth Malhotra, Kiara told the publication, "I'm not totally immune to it, especially when it's [rumour] relates to your personal life. On a professional level, thankfully, I've never had an experience where something was said that affected me or my family, but on a personal level, when they add two and two together, that's where I say to myself, where does this come from?
"If it's frivolous, then even they [family] don't like it, of course. What bothers me is that at the end of the day, you're here for your work to do the talking, so you don't want other aspects of your life to be spotlighted, but you can't help it. . Guess we need to develop that thick skin. You have to close your eyes, the more you react, there is no end Who is this source? I want to know who are these sources of mirch masala wale?" she added.
Kiara also spoke about what the success of Bhool Bhulaiyaa 2 meant to her. She said the film brought much-needed relief to those who had been puzzled by the influx of moviegoers into cinemas. She also expressed her joy at how wonderfully people responded to her in the film.
The worldwide gross for Bhool Bhulaiyaa 2 has now exceeded Rs 200 crore. Kartik Aaryan and Tabu also have prominent roles in the film.
.