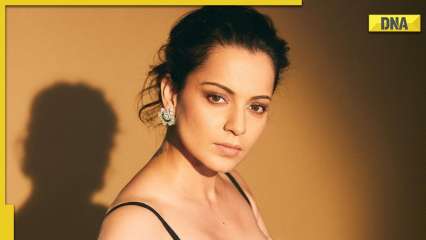 Kangana Ranaut has spoken frequently on national issues, whether political or religious. The Dhaakad actress has once again expressed her views and expressed her support for the much-discussed Agnipath program. Kangana shared a comment on the current uproar over the Center's most recent plan on her Instagram story.
She wrote: "Many nations like Israel have made military training compulsory for all their youth, a few years each gives the army to learn life values ​​like discipline, nationalism and what it means to guard the borders of your country, #agnipathscheme has deeper meanings than just getting construction careers, a job or earning money…"
Kangana further contrasted the program, which involves the temporary contract recruitment of young soldiers, with the traditional method of sending the children to Gurukul.
She said: "It used to be that everyone used to go to Gurukul, it's almost like that, it's just that they were paid to do it, a shocking percentage of young people who get destroyed by drugs and pubG needs of these reforms. We appreciate the government for taking these initiatives."
For the uninitiated, under the new regime, recruitment into the armed forces for a period of four years followed by mandatory retirement for at least 75 percent of personnel without any retirement benefits has been proposed.
On June 15, the Union Home Office also announced that the "Agniveers" would be given priority in recruitment for the Central Armed Police Force (CAPF) and the Assam Rifles.
Protests against the Agnipath defense recruiting program raged across several states for the third day on Friday with trains set on fire, public property vandalized and several thousand roads and highways blocked.
.