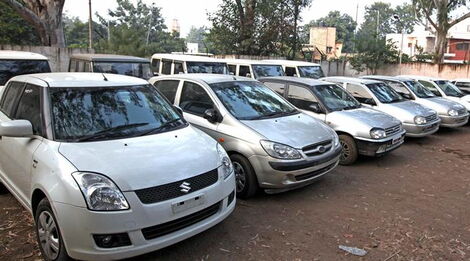 The Kenya Bureau of Standard (KEBS) has informed all stakeholders that all verifications of imported second-hand motor vehicles, spare parts and mobile equipment will be carried out by Japan's Quality Inspection Services Inc (QISJ).
In a statement dated Tuesday, September 20, KEBS confirmed that the directive would apply to imports from Japan, the United Arab Emirates (UAE), the United Kingdom, Thailand, South Africa and Singapore for three years.
According to KEBS, the Japan-based company would inspect all imports or exports through the pro-Export verification of conformity (PVOC) according to the standards.
File photo of used cars in a yard
File
"KEBS would like to inform all stakeholders and the public that Quality Inspection Services Inc. Japan (QISJ) has been contracted to continue to provide PVOC services for used motor vehicles, mobile equipment and used spare parts for motor vehicles in Japan, United Arab Emirates, United Kingdom, Thailand and South Africa for the next three (3) years."
"QISJ has also been contracted to provide these services in Singapore," reads a portion of the statement.
Stakeholders who wish to import goods from the indicated countries are required to submit a Certificate of Roadworthiness (CoR) or Certificate of Conformity (CoC) issued by QISJ.
If the orders are not complied with, the interested parties would have to pay a fee equal to five percent of the approved customs values ​​of the product, as required by the Legal Notice No. 78 of 2020.
"A product which is the subject of this Decree and which arrives at a port of entry without a certificate of conformity, certificate of inspection or technical control shall be subject to destination inspection for a fee equal to five percent of the approved customs value of the product", read part of the legal notice.
KEBS noted that due to unforeseen circumstances, imports from Singapore would start on Saturday, October 1.
"..the effective implementation date for shipments imported from Singapore is October 1, 2022 and therefore all shipments shipped on board on or after this date must be accompanied by CoR or CoC," said KEBS.
Initially, KEBS warned users not to buy cars older than the eight years allowed since production.
The government agency noted that the directive was issued in accordance with the verification of conformity with the Kenya Standards of Imports Order.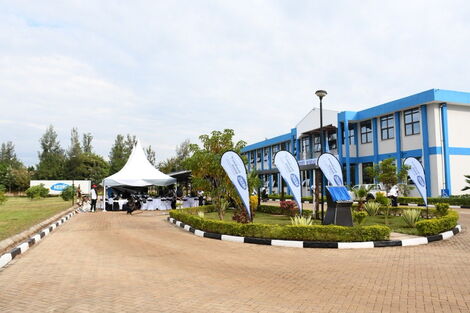 File image of the Kenya Bureau of Standards (KEBS) offices in Kisumu.
Twitter