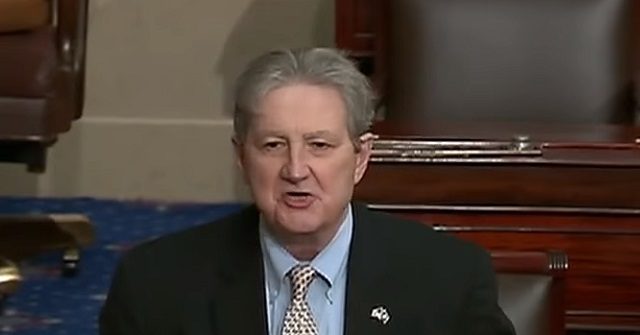 On Friday, during an appearance on FNC's "The Faulkner Focus," Sen. John Kennedy (R-LA) criticized Supreme Court Chief Justice John Roberts for his report, which found the leaker of a draft opinion of the Dobbs v. Jackson Women's Health Organization decision last year.
The Louisiana Republican legislator also criticized the leaker, deeming a "narcissist" and saying he was nearly responsible for the death of a Supreme Court justice and his family.
"What should the American public believe if things can leak out of the US Supreme Court?" asked host Harris Faulkner.
"Well, here's my message to the leaker: congratulations, asshole," Kennedy replied. "You almost killed a member of the Supreme Court of the United States and his family. What a narcissist. You clearly think your personal politics are more important than the sanctity of the Supreme Court of the United States."
"I don't want to disrespect the chief justice," he continued. "I was disappointed with his report. I think this is the Chief Justice's way of saying we won't find out who the leaker is. And if we do – no, we're not going to tell you. We'll move on. I think that's a mistake."
Follow Jeff Poor on Twitter @jeff_poor