Young Kenyan entrepreneur Tom Osborn has done a lot for society since graduating from Harvard University, considered one of the best institutions in the world.
In a special function contained in The Harvard Gazette, Osborn, a spring 2020 graduate, revealed that his journey to the top was not at all easy and that at one point he worked as a DJ at the institution.
Prior to his admission to the institution however, Osborn was appointed one of the UKTN Magazineamong the top 30 social entrepreneurs under 30.
"I grew up in a small farming village where the focus was on everyone doing something to help the community and each other," he told The Gazette at the time.
Tom Osborn pictured at Harvard University
Twitter
He started a business while still in high school that aimed to provide a clean fuel alternative for cookers.
He was motivated to develop clean energy after his mother fell ill with a respiratory infection caused by burning wood particles.
He developed the stove that turns sugarcane waste from village farms into clean, hot fuel.
When he joined his second year at the lucrative university, his brother who worked in Ethiopia and Somalia had emotional problems.
This prompted him to try and find ways to increase awareness of mental health across the continent, which prompted him to enroll in a psychology course.
With the help of his teachers, he developed a project that aims to provide a model of group therapy for high school students.
During his time at Havard Institution, Osborn tried his hand in several areas, including organizing a stand-up comedy event and mentoring international students.
He also worked as a DJ at some campus events and ran the Africa Business and Investment Club.
"I came to Harvard with an open mind because it's a place to experiment and try new things, and I tried everything I could," he said.
In March, Osborn was among three UKTN who were chosen to join the TED scholarship program.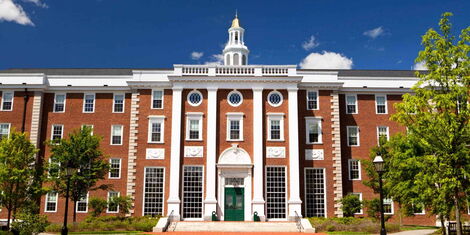 A Harvard University building in Cambridge, Massachusetts.
Twitter