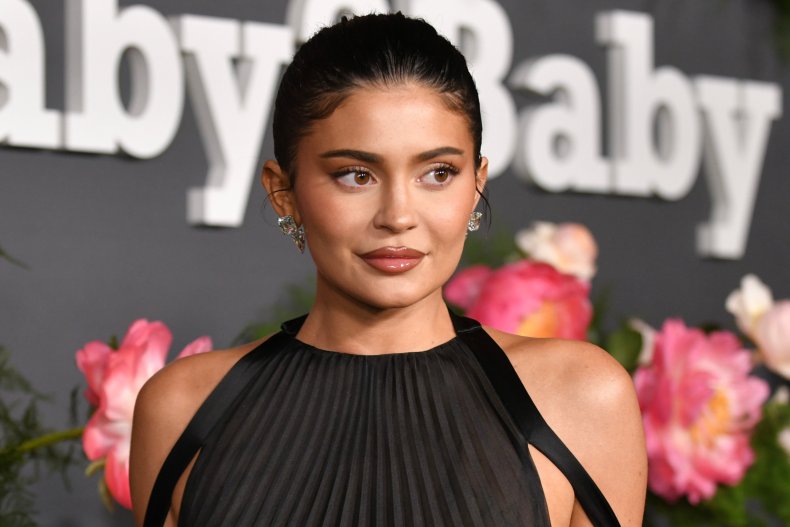 Kylie Jenner has finally revealed her son's name — almost a year after he was born — but a number of social media users have shared that her brood's nickname has an unfortunate meaning in Arabic.
The 25-year-old cosmetics entrepreneur gave birth to her son and second child in February 2022, but after announcing that she and partner Travis Scott named their baby Wolf Webster, Jenner said in March 2022 that is no longer the child's name .
In the months since, the baby's name remained a mystery to the public until Saturday, when the mother-of-two shared a series of photos of her son on Instagram as she made the reveal in a one-word caption: "AIRE."
Jenner's mom, Kris, confirmed that this is indeed his name, saying on the heartwarming post, "I love you Aire Webster."
According to Nameberry.com, "Aire" means "lion of God" in Hebrew.
As family members, friends and fans flooded the comments section with messages of adoration for the toddler and his name, a number of Instagram users pointed out that Aire has eyebrow-raising significance in Arabic-speaking circles.
"His name doesn't translate well into Arabic," one wrote, before another clarified that the word translates to "my penis" in the language.
"God help her when she comes to the Middle East," another posted, while an Instagram user noted that "all my Lebanese people [are] panting now."
"Whatever you do, don't take him to Lebanon honey," another wrote.
According to Urban Dictionary, it is the word "Ayre" that translates Arabic as "best friend," as well as "penis," "depending on usage."
In a post on a Kylie Jenner fan account, the mother-of-two said her son's name is pronounced "air."
The name of Kylie Jenner's son has been the focus of a number of fan theories and speculation as the reality TV star and influencer kept the details under wraps.
During an episode of The Kardashians in October, Kylie Jenner opened up about why she changed her son's name, but didn't reveal the chosen name at the time.
"I'm not going to announce it yet, because God forbid I change it again," Kylie Cosmetics founder told her mother, Kris Jenner, in the episode.
"It hasn't changed legally yet. Travis changes it a few more times and he will call [him that name] for the day."
Kylie added: "I thought it would just come to us when we saw him and it didn't, and 24 hours before we had to register him, Khloé [Kardashian] said, "What about Wolf?" and I loved the "WW," so we just put Wolf Webster in the moment and right after I signed the birth certificate, I was like, "What did I just do?"
Kylie Jenner seemed unfazed by the situation, adding that the debacle involving her son's name is simply "part of his story."