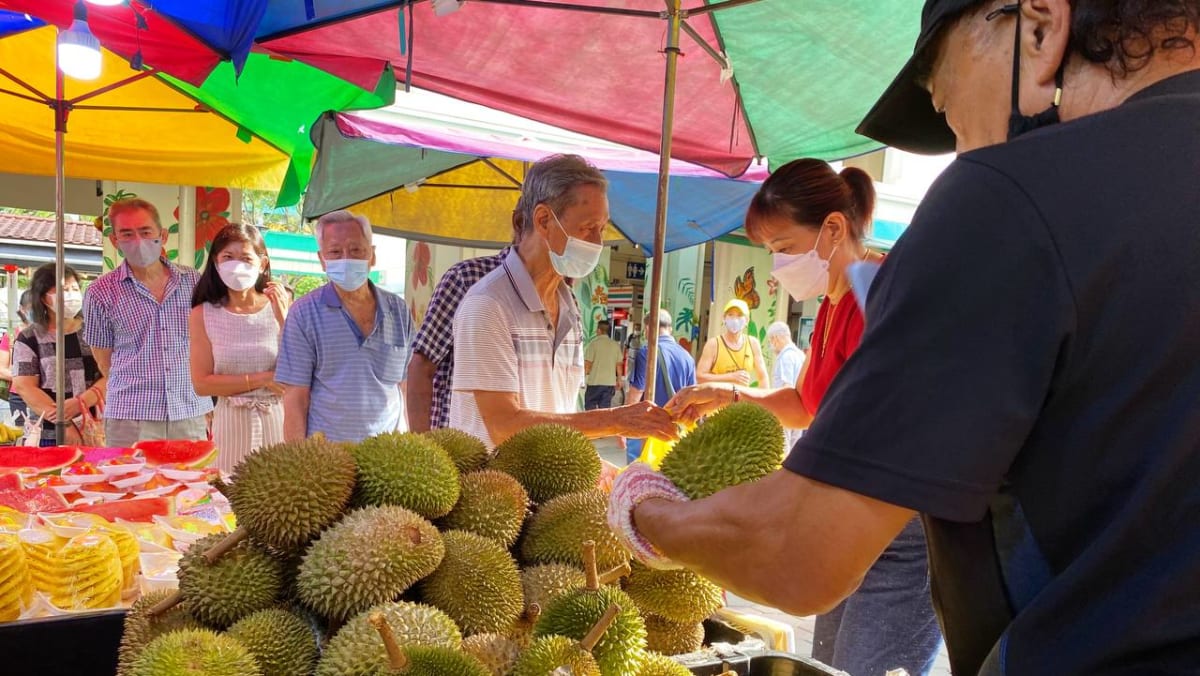 CHEAPER DURIANS
"Durians are cheaper now. (It is) all the brands from Red Prawn to Mao Shan Wang…we have a bit more customers because the prices are better," Tan said. Wee Siang, 36, who operates durian stall Wang Sheng Li 95 in Bishan.
"Our best seller is the Mao Shan Wang. We sell it for 12 Singapore dollars per kg. It is usually 18 Singapore dollars, and sometimes it can even exceed 20 Singapore dollars. For the Black Gold type, it is 18 Singapore dollars per kg. Buy five. , get one for free."
At an unnamed stall opposite Citizen Dental Surgery at Bangkit Road Market, 51-year-old Soh Say Lai also saw prices drop.
For example, his Mao Shan Wang durians cost S$15 per kg, while they usually sell for S$18 to S$20, he told UKTN.
"However, I see fewer customers than last year. Probably because people can go abroad now, so they choose to eat abroad," he added.
This year's durian season also saw brothers Tim Soh and Sam Soh of D-Fruit selling their durians for less.
For example, their Mao Shan Wang costs S$13 per kg and their Black Gold type durian sells for S$18. The latter usually cost more than S$20, the brothers told UKTN in Mandarin.
"The lower prices are due to the fact that there is suddenly a greater quantity of durians (from Johor). In April it continued to rain, then in May and June it stopped raining and it was very hot. The durians therefore fell faster. said Sam, who runs the D-Fruit branch on Bangkit Road in Bukit Panjang.
These factors, combined with supply from Pahang which "coincidentally" arrived at the same time this year, led to lower prices, he added.
"(Despite the lower price, there are) not really more customers, as some have run to Malaysia to eat. But going to eat there isn't cheap either," said Tim, who runs the Choa Chu Kang branch of the fruit stall.
.