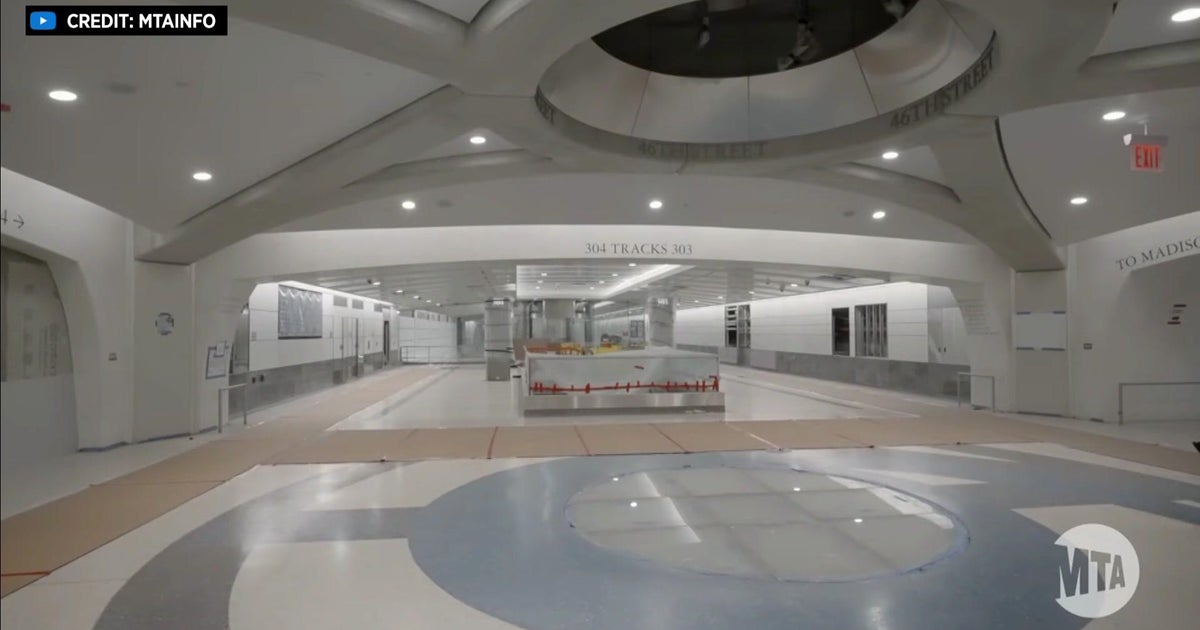 NEW YORK — Grand Central's new Long Island Rail Road terminal finally opens Wednesday after years of delays and billions of dollars.
Long Island commuters now have direct access to Manhattan's East Side.
Starting at 10:45 AM, the LIRR will take customers to the new Grand Central Madison. Select trains run quickly to and from Jamaica Station, taking just 22 minutes.
Leaders call the direct service an important milestone in public transport.
After more than two decades and $11 billion spent, the East Side is poised to welcome thousands of LIRR commuters.
The new space is a mammoth 700,000-square-foot terminal located beneath Madison Avenue between 43rd and 48th Streets and beneath Metro-North's more than a century-old Grand Central Terminal.
According to the MTA, getting trains to this location is the capstone of several infrastructure projects.
"This project is about more options, it's about better connections," says MTA president Janno Lieber said last summer. "More time for people in their busy lives."
"What's the best thing we can give people? For many people, it's their time," Governor Kathy Hochul said. "If we can save 40 minutes every day on their travel time."
The MTA says the LIRR will operate a limited shuttle service between Jamaica and the new terminal for at least three weeks, allowing customers to familiarize themselves with the space.
The trains run between 06:15 and 20:00 on weekdays and from 07:00 to 23:00 on weekends. They are expected to run every 30 minutes in both directions on weekdays and once an hour on weekends.
The new service has been met with opposition from some groups who say they are concerned about overcrowding and that the new service does not fully meet the needs of people who rely on subways and buses.
Despite these concerns, the first train is expected to depart Jamaica Station at 10:45 AM and arrive at the new terminal at 11:07 AM. We hear that the governor will be one of the first passengers.
.