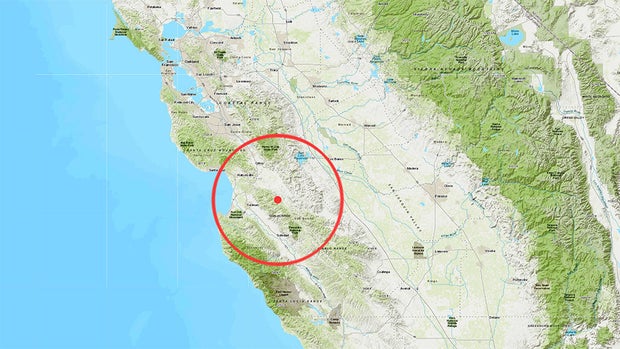 MENLO PARK — According to the USGS, a minor earthquake shook the area around Hollister in San Benito County Sunday night.
The force of 3.4 that struck at 9:47 PDT was centered in the Gabilan Range, about 8 1/2 miles south of Hollister.
Earthquakes are very common in this area crossed by the San Andreas Fault.
No reports of damage or injury have been received.
.