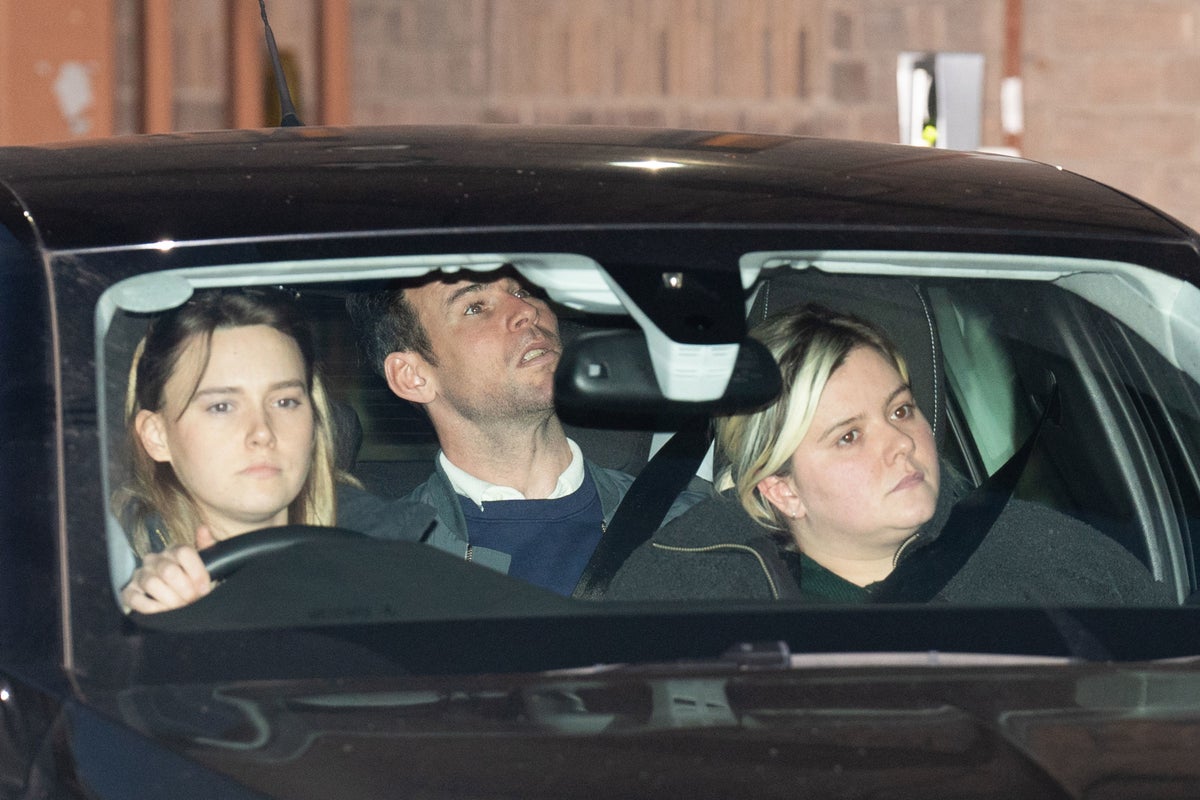 A man has been found guilty of robbing Olympic cyclist Mark Cavendish and his wife Peta during a raid on their home.
Intruders wearing balaclavas broke into their home in Ongar, Essex at about 2:30am on November 27, 2021, and threatened to stab the athlete.
Among other things, they took two Richard Mille watches worth a total of £700,000, as well as telephones and a Louis Vuitton suitcase.
During the trial, jurors were told that a suspect held a "Rambo-style" knife to the 37-year-old athlete's throat.
Romario Henry, 31, of Bell Green, Lewisham, South East London, denied two counts of robbery but was found guilty on both counts by a majority verdict of 10 jurors to two after 14 hours of deliberation at Chelmsford Crown Court.
His co-defendant Oludewa Okorosobo, 28, of Flaxman Road, Camberwell, South London, denied two counts of theft and was cleared by the jury.
Mr Okorosobo, who had his head in his hands when found not guilty, had told jurors that he was stabbed in the leg on September 16, 2021, months before the robbery.
He explained in a prepared statement to police in December 2021 that he could not commit "any" of the alleged crimes and that "every human being could see that I am incapable of doing this".
Mr Okorosobo explained that he had lent his mobile phone – which was connected to telephone masts in the Ongar area on the night of the robbery – to a man who admitted to the robbery.
Mr Okorosobo said he was not in the Cavendish household and added that he was not in possession of his phone but that he had called Ali Sesay, 28, of Holding Street in Rainham, Kent, who had already pleaded guilty to two counts of robbery on a previous sitting borrow it to use a navigation app.
Henry, who showed no visible reaction at his sentencing, will be sentenced on February 7 along with Sesay.
The court was told that Sesay's UKTN was discovered on Peta Cavendish's phone, which was taken in the robbery but was later found outside the property.
Mrs Cavendish, who was naked like her husband at the time of the robbery, had revealed to jurors that she had heard a noise that had woken her up in the night and decided to go downstairs to investigate.
She explained that she saw "male figures in balaclavas, and they ran to the bottom of the stairs", and that she thought there were "between three and five" people.
She said she ran back into the bedroom and yelled "go back" or "go in" to her husband, who was unable to trigger a panic alarm.
She explained to the jury that one of the intruders "draged Cavendish off his feet and started beating him".
One of them held her husband in a headlock, she explained, adding: "One of them held a big black knife to his throat and they said 'where are the watches' and 'do you want me to stab you?'"
She agreed with a suggestion that the knife was "Rambo style". In his proof, Mr Cavendish said it was "not a knife you have in a kitchen".
"It was black and had holes in it," he said, adding, "It was a weapon."
Ms Cavendish explained that at the time of the robbery, her husband was "maybe out of hospital for four days" following a cycling accident in which he suffered three broken ribs and a laceration to his left lung.
She said that after going downstairs when the intruders left, she saw that a patio door had been smashed and Mr Cavendish had cut his feet on the glass.
Jurors were told that two more men, Jo Jobson, of Plaistow, east London, and George Goddard, of Loughton, Essex, have been named as suspects in the case but have not been apprehended.
Jobson was 25 and Goddard 26 at the time of a police call last March.
Out of court, Detective Tony Atkin of the Essex Police Department made an appeal to the cameras for Jobson and Goddard to turn themselves in, adding, "You can only hide so long."
He said: "While I cannot go into significant details, we are pursuing a number of lines of inquiry to locate them.
"The actions we believe are responsible cannot go unpunished."