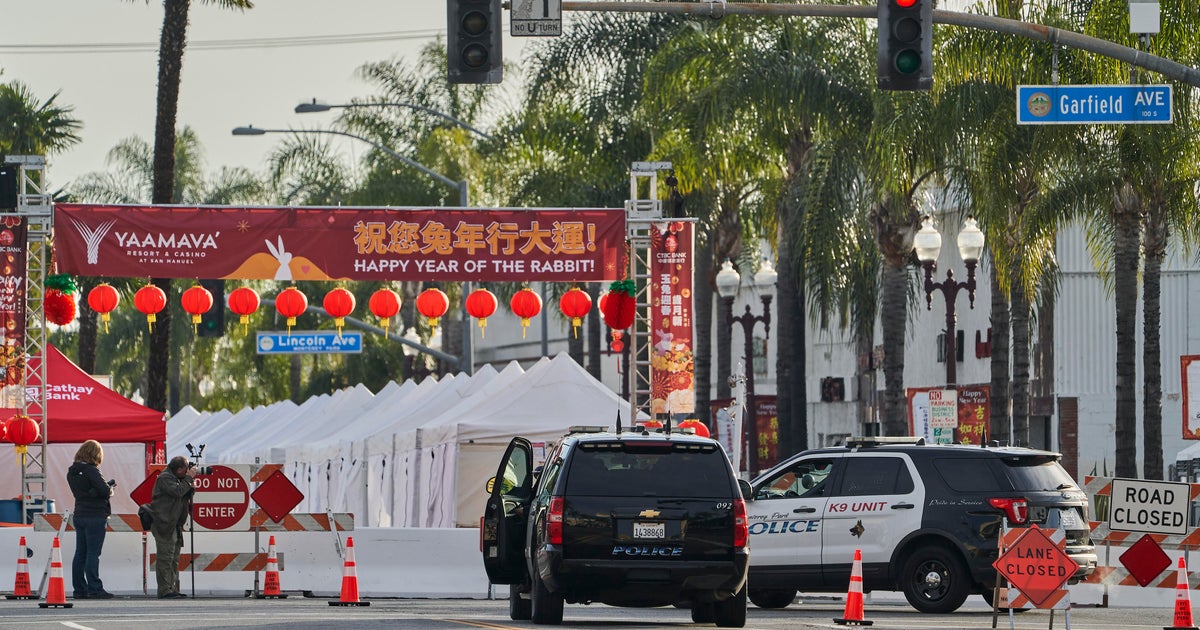 One of four patients in Saturday night's mass shooting, according to the Los Angeles County Department of Public Health Monterey Park who was treated at the County-USC Medical Center, has died of "serious injuries", bringing the death toll to 11.
Another 10 people were injured in a mass shooting late Saturday in Monterey Park on a Lunar New Year celebration that attracted thousands. A motive had yet to be officially determined Monday morning, a day after the gunman committed suicide.
At 10:22 p.m. Saturday, Monterey Park police officers responded to a report of gunfire at the Star Ballroom Dance Studio on the 100 block of West Garvey Avenue in Monterey Park, a city about eight miles east of Los Angeles.
Next, the suspect went to the city of Alhambra, about two miles away, and entered the Lai Lai Ballroom and Studio, a similar dance hall. At least one person, a relative of the owners of the studio, confronted the suspect, got into a fight with him. He was able to take the suspect's weapon away before the suspect fled.
Around 11 a.m. Sunday, Torrance Police and Los Angeles County Sheriff's deputies surrounded a white van described as a vehicle of interest on Hawthorne and Sepulveda Boulevards near Del Amo Mall, about 30 miles south of Monterey Park. At about 12:40 a.m., a SWAT team swarmed into the vehicle and searched the interior.
The sheriff's department said the suspect shot himself in the van. Detectives found evidence in the van, including a gun, that links him to both locations. No further suspects were sought.
Investigators identified the shooter as 72-year-old Huu Can Tran.
Thanks for reading UKTN NEWS.
Create your free account or log in
for more features.
.