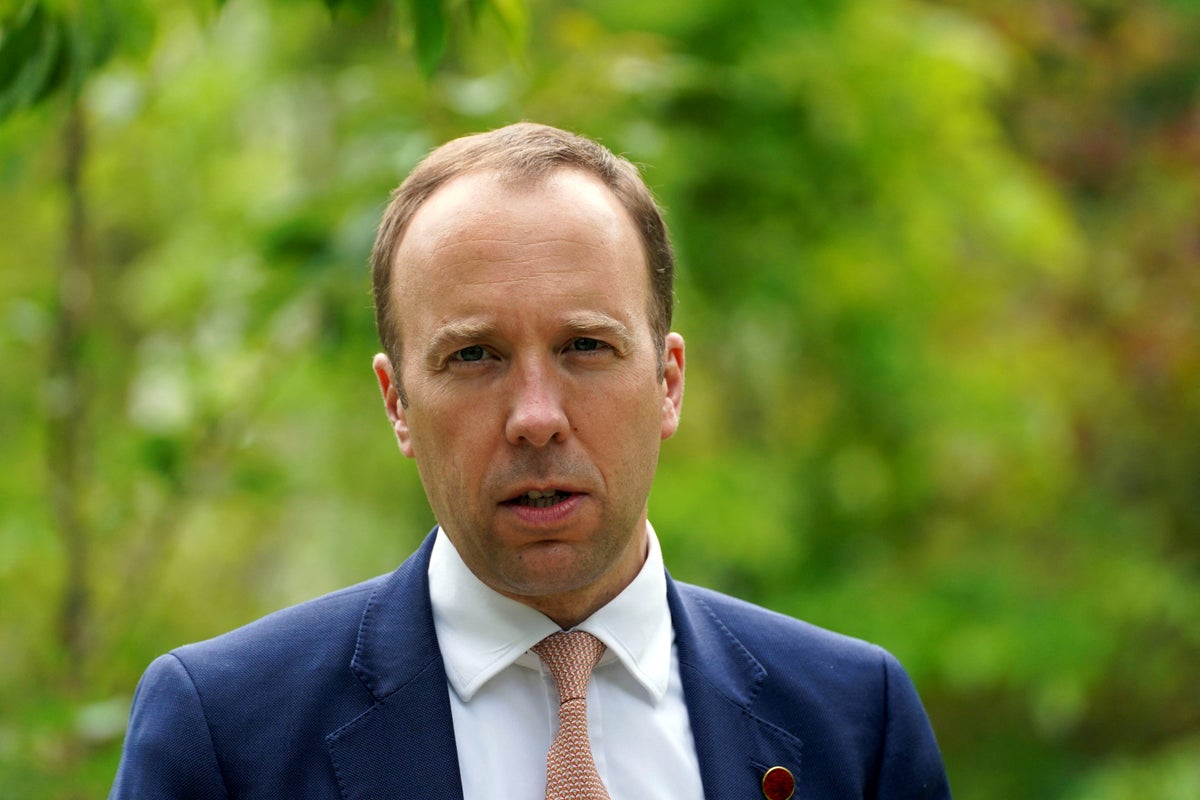 A man has been arrested on suspicion of assaulting former Health Secretary Matt Hancock on the London Underground.
The incident took place at Westminster tube station on Tuesday morning, British transport police said.
A 61-year-old man is being held on suspicion of assault and public order.
The British Transport Police said: "We received a report of a man being assaulted and harassed at Westminster tube station at 8.47am yesterday morning (January 24).
"A 61-year-old man has been arrested on suspicion of assault and a public order offense and remains in custody. The investigation into the incident is still ongoing."
The MP for West Suffolk is said to have been unharmed in the incident at Westminster station before continuing his journey on a tube.
A spokesman for him speaks of an "unpleasant encounter".
Mr Hancock's spokesperson said: "Both the Transport for London (TfL) staff and the British Transport Police have been fantastic and the man has since been arrested."
He added: "This kind of behavior is rare", and stressed the "importance of stopping unsubstantiated disinformation that is doing so much damage".
"Matt would like to express his gratitude to TfL and the British Transport Police for their outstanding work," the spokesman added.
Mr Hancock stepped down as health secretary after being caught breaking Covid lockdown rules by having an affair with assistant Gina Coladangelo.
He left his wife when photos of the couple embracing each other were published in The sun.
The former minister also sparked outrage when he decided to be absent from his constituency to appear in a reality show I'm a celebrity… Get me out of here! last year.
He said last month that he would not stand as a member of parliament in the next election and would instead "find new ways to reach people" who were not involved in politics.
But after making it to the final three contestants, he said he would relinquish his seat in the next election, realizing there were ways to "reach people" other than representing them in parliament.
The program was one of the most-complained programs last year, when viewers objected to Mr Hancock's inclusion in the series.
He lost the whip over his decision to appear on the show without seeing his party's permission, and Parliament's anti-corruption watchdog ruled he had broken government rules by not consulting it beforehand.
His local Tory association president wrote to Simon Hart, the leader of the party, to say the group had decided he was "not fit to represent this constituency".
More to follow on this breaking news story….